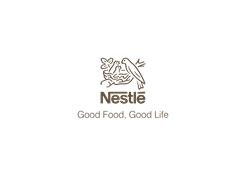 The event will feature live interactive workshops aimed at training YOUth on emerging skills applicable in the workplace
CARROLLTON, Texas (PRWEB) November 01, 2021
Nestlé Greece and vFairs, the world's leading virtual event platform, have announced they will be teaming up to host a free workshop for youths to build their career skills virtually. The event will take place from November 9-12, and is open to any youth who speak Greek.
The event will feature live interactive workshops aimed at training YOUth on emerging skills applicable in the workplace. In addition to live webinars, the event will offer youth the opportunity to learn more about Nestlé, browse different career opportunities at Nestlé Greece and network with representatives to better understand what life at Nestlé looks like.
This event is part of the larger global Nestlé Cares for YOUth initiative, a program aimed at offering over 10 million youth economic opportunities by the year 2030. This event supports one of the program's three main pillars -- to equip youth with a fulfilling job and career.
"We're very happy to be working with Nestlé to guide youth into their futures. It's an honor to help host an event that helps youth determine a career path that is both fulfilling and supports a sustainable future," said Muhammad Younas, CEO of vFairs.
The event is free and registration is open to the public. Interested parties can register via this link.
About Nestlé
Unlocking the power of food to enhance quality of life for everyone, today and for generations to come. That is our purpose.
We are the Good food, Good life company. We believe in the power of food to enhance lives. Good food nourishes and delights the senses. It helps children grow healthy, pets thrive, parents age gracefully and everyone live life to the fullest. Good food brings us together. Good food also respects our planet and protects resources for future generations.
At Nestlé, we constantly explore and push the boundaries of what is possible with foods, beverages, and nutritional health solutions to enhance quality of life and contribute to a healthier future. We focus our energy and resources where unlocking the power of food can make the greatest difference to the lives of people and pets, protect and enhance the environment, and generate significant value for our shareholders and stakeholders alike.
About vFairs
vFairs is a virtual events platform that helps organizations of all sizes, industries and regions conduct memorable online events to achieve real business results. The platform helps businesses run visually-rich digital events like Virtual Conferences, Online Trade Shows, Job Fairs, Virtual Training & more. It offers exceptional customer support consistently rated #1 on third-party sites like G2 and Capterra. For more information, visit: http://www.vfairs.com.