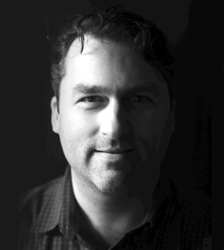 This is a significant moment for VidaPrimo. Not only is it the next logical step in our development as a multi-platform network, but it opens new opportunities for Latin music artists to reach their fans on what remains the most-watched device: the television."
LOS ANGELES (PRWEB) November 29, 2018
VidaPrimo, the world's premier Latin music video network, on November 21 launched its first original program on cable television in the United States and Latin America via MaxMedia's Antiestres Channel. The announcement was made by VidaPrimo Executive VP and General Manager Stephen Brooks.
"This is a significant moment for VidaPrimo," said Brooks. "Not only is it the next logical step in our development as a multi-platform network, but it opens new opportunities for Latin music artists to reach their fans on what remains the most-watched device: the television." Brooks added that the broadcast program adds to VidaPrimo's growing footprint that includes one of the largest Latin music-focused YouTube networks, streaming channels on Roku, Apple TV and Xumo, and distribution to a host of apps and web sites.
The flagship program, simply titled "VidaPrimo," is an hourly show airing six times weekly, featuring official music videos and other music-related content from various genres within Latin music, including Reggaetón, Latin Trap, Pop, Tropical, Regional Mexican, Indie Rock, Electronica and more. It marks the first Latin music programming on the Antiestres channel. Beginning in December, VidaPrimo will supplement this program with additional formats, including a weekly music news magazine ("VP News"), hosted video countdown show ("Elevador") and a behind the music profile show (Rewind).
VidaPrimo's broadcast partner Antiestres transmits 24 hours throughout Latin America and the world with news, entertainment and extreme sports coverage. VidaPrimo's programs will be carried on cable systems in Argentina, Colombia, Costa Rica, the Dominican Republic, Ecuador, Mexico Peru and the United States.
About VidaPrimo:
VidaPrimo is a global media company that provides advertisers access to Millennial consumers in the US and Latin America through culturally relevant Latin Music video content. Through agreements with more than 120 of the hottest Latin Rhythm artists, VidaPrimo is the largest independent Latin Music Multi-Platform Network with presence on YouTube and over 15 web, mobile, subscription streaming, smart television, connected streaming device and broadcast platforms. With over 2 billion monthly views across the US and Latin America, VidaPrimo reaches 25 percent of US based Hispanic Millennials and an average of 20 percent of Millennials in Latin American countries. The VidaPrimo platform connects its massive reach of engaged Latin Millennials to global brands through high quality in-stream video advertising in front of premium content, in-video product placement, custom production, social influence and fan activation.
http://www.vidaprimo.com