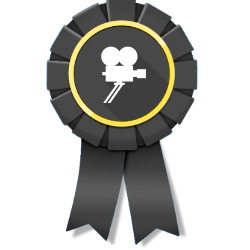 Philadelphia, Pennsylvania (PRWEB) February 22, 2015
Recently, 10 Best Production issued Best Explainer Video Production Firm awards for companies that work in the video production industry. The awards are designed to recognize the high level of expertise achieved by the companies that are recognized by 10 Best Production. Following is a brief description of the top three companies chosen in the Best Explainer Video Production Firm category.
Listed as the Number 1 explainer video production firm is Demo Duck, which is based in the city of Chicago, Illinois. Although they are located in Chicago, they work with corporate clients all over the globe. They are especially well-known for their explainer videos for corporations that explain special processes, as well as videos explaining products or services. These videos can be used to explain a product or concept to employees of the company, or they can be placed online for public audiences' viewing. Demo Duck has versatile employees that can help with any video.
Coming in second on the list is Poptent, an explainer video production company headquartered in the city of Philadelphia, Pennsylvania. This firm offers videos that are original and innovative in terms of content. They will work with clients in the areas of project management, campaign planning and idea conception, SEO content, and e-commerce video. They also engage in crowdsourcing and recruit freelancers to produce and direct their online videos. This allows aspiring talent to acquire experience in the industry and gives the company an edge in terms of the creativity and flexibility of style of the videos. Poptent has worked with several well-known companies, including Western Union, Amazon Kindle, Conair, eBay, Black & Decker, Clinique Happy, and Hormel Foods.
The third-highest contender for Top Explainer Video Production Firm is Epipheo, located in Cincinnati, Ohio. This firm can put together a video for any purpose. They can make sure that any explainer video is done properly and effectively. They will spend the appropriate amount of time planning and coming up with strategies before actually putting together the video; an entire team will be committed to the quality of the video and making sure that it does what the client wants it to do. With Epipheo, any firm that is creating a video will not be disappointed.