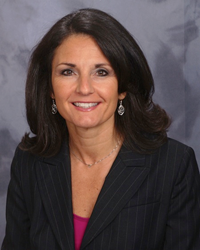 Video can accelerate the sales process by increasing visibility, reach and creating connections with prospects.
Fairfield, CT (PRWEB) May 29, 2014
Most marketers know video can accelerate business progress, but common factors cause delays: uncertainty about the video production process and what professionals to hire, fear of not having substantial content, and yes, fear of being on camera. In a survey of 700 attendees to Denise Graziano's recent webinar on Preparing to Sell: Defining Your Target Market and Aligning Your Sales and Marketing Message for Maximum Results, only 14% of respondents were already using video, yet almost all of them wanted to begin using it. (See the study results here.) To accelerate your process, below are nine tangible tips to begin producing effective corporate videos.
PRE-SHOOT
1. Content is critical to the success of the video. It should be interesting and of value to your desired audience. Convey easy to grasp concepts that can be successfully explained in 1-4 minutes. Have a goal for the content: Is it instructional? Is it introductory? Include a call to action. It should be more than just a sales pitch. Address and solve a problem for your viewers, tell them how to do something, take them for a behind-the-scenes tour. Offer viewers something unique in the message.
2. Keep it short. Videos generally run in length from 1-4 minutes. Get their attention; you have 10-15 seconds to engage the audience enough to keep them watching.
3. Sound and filming quality are very important. If hiring a company to produce your video, they should handle this for you. If producing in-house, invest in equipment such as a microphone and lighting (or use natural light) which will improve results. Consider adding a musical score to the background to increase appeal.
4. If filming outside of your office, check out the location in advance. For example, construction or ambient noise from surrounding space can diminish the sound quality of your video. If filming inside your office, clean up! Preview the background and remove any distracting items from the shot.
5. Consider your desired audience, and the wall or background color of your video when selecting your clothing. Busy prints, colors that blend in with wall color, or anything that will distract viewers from focusing on your face should be avoided. Wear clothing that appeals to your audience.
6. Rehearse and be comfortable with the content. Do not just read off a script. Have a conversation with the camera lens or the person interviewing you, which will engage better with the audience.
DAY OF SHOOT
7. Bring a mirror. There are certain things about your appearance that only you will notice. If something about your hair, or tie, or makeup is bothering you on the video, you'll have wished you checked your mirror before the shoot began – not after editing is complete.
8. Be yourself on camera. Be relatable.
POST SHOOT
9. Maximize your promotion opportunities through your video.

Consider using press releases to amplify the reach of your videos. The title of your video is important.
Use Keywords to help pull increased traffic to your website or YouTube channel. Include your URL in your video, and make sure your company logo is displayed on the screen during the video.
Provide an HTML link in your video description. In addition to posting your video to YouTube, make sure you embed your video on your company website.
Consider a series of videos that relate to each other and can be released over time to help build your brand. Use the YouTube Fan Finder program to get some free ad space on YouTube.
Remember that video is an accelerator. It will increase your visibility and reach exponentially. With video, the know-like-trust factor we all strive for in sales can make the connections before anyone sets foot in your place of business. Your competition also knows this; start today!
A strategic thinker and leader with over 27 years of business experience, Denise Graziano is President of Graziano Associates and author of the forthcoming book Once A Client, Always a Client™, and creator of Client Relationship Mastery™, the formula designed to help sales professionals retain clients in today's competitive business landscape. To have Denise Graziano speak to your corporation or sales team, contact her at 203-254-0195. Please visit http://www.grazianoassoc.com for more information.
Graziano Associates is a marketing and promotions firm which helps clients to get the best results from their sales messaging, client retention, employee motivation, event presence, and trade show performance. Founded in 1992, Graziano Associates is based in Fairfield, CT.