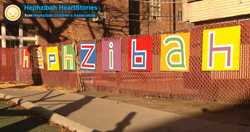 Moving Your Message
Chicago, IL (PRWEB) May 10, 2017
Motionpost provides video production services that include directing and editing for companies, non-profits, and other institutions. They recently edited a video for the non-profit organization Hephzibah Children's Association which provides foster care, group homes for abused children, and affordable day care services. The video was created for a gala event in which the Hephzibah Children's Association raised $400,000 in donations.
The video entitled "Hephzibah Heart Stories" consists of interviews woven together of people telling their stories about their experiences with Hephzibah. The goal of the video is to focus on the positive outcomes of children who received daycare or foster care through their programs. The people who appear in the video are adults describing their time with Hephzibah and how their experience helped them overcome a difficult situation and achieve their life goals. The video editors of Motionpost helped Hephzibah edit these stories into a six-minute video that covers their group homes, foster care, and day care services. "Hephzibah Heart Stories" was a huge success at the Hephzibah Children Association's "Heart of Gold" Gala and helped them raise close to half a million dollars at this event.
About Motionpost
Motionpost is a full-service video production company based in the Chicago area that provides video production services including editing, directing, motion graphics, and audio recording. Their skilled staff produces a variety of videos including corporate videos, commercials, marketing videos, product videos, event and public relations videos, and videos for non-profit organizations. Motionpost is committed to creating well produced videos that clearly express the message that their clients want to convey to their audience. Visit motionpost-video-production.com or give them a call at (708) 427-1254 for more information.