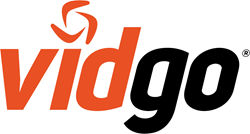 At $10 for our 85+ channels, it's an easy, no regrets decision." said Scott Aiken, CMO.
ATLANTA (PRWEB) December 15, 2020
Over-the-top TV streaming service VIDGO is pleased to announce a 2-month promotion catered to new and returning customers* during the holidays. The year-end promotion represents a "can't miss" entertainment opportunity for new viewers, and a huge step for Vidgo, offering its 2 most comprehensive streaming packages in English (PLUS, regularly $55 mo.), and Spanish (MAS, regularly $25 mo.) at a never-before-published price of $10 a month, for 2 months.
"It's been a challenging year for everyone. During this holiday season, Vidgo wanted to give back and welcome new promotional customers with the exciting gift of live streaming. Whether they choose the English or Spanish package, it will be the "must have" gift under the tree and across the country this year. At $10 for our 85+ channels, it's an easy, no regrets decision." said Scott Aiken, CMO. "Now more than ever viewers demand non-traditional ways to watch their favorite television shows, channels and movies at a wallet-friendly price. We are proud to offer the best value for a streaming solution nationwide during this $10 limited-time promotion."
Vidgo customers enjoy 85+ live channels at home or on the go with streaming devices like Roku, Amazon Fire TV, Apple TV, iOS, Android and desktop. VIDGO's available programming includes national content, live local broadcast from ABC and Fox, sports, kids channels, music channels and movies. VIDGO does not require annual contracts or professional installation.
Vidgo highlights:

The most comprehensive sports package for the lowest price
The ability to stream on three simultaneous devices at home or on the go
Social TV platform powered by Kiswe Mobile
Live local channels in select initial markets from ABC, Fox, and My Network TV
National content providers – ESPN, Disney, Freeform, FX, National Geographic, Fox, Discovery, A&E, and ViacomCBS
Sports – ESPN, Fox Sports, NFL Network, PAC-12 Network, Big Ten Network, and beIN Sports
News – Fox News, Fox Business, ABC News, participating ABC and Fox local station news
Vidgo offers exciting college sports coverage, including upcoming college football bowl games and thousands of college basketball games. Promotional customers can sign up today at Vidgo.com to enjoy the best value in streaming.
About Vidgo
Vidgo is a prepaid over the top television streaming service with the most popular live Sports, Entertainment, Family, and Latino programming at an affordable price. Each package includes three simultaneous device streams and is available at home or on the go. With no fees for equipment, no credit checks, and no contracts everyone qualifies for Vidgo. For more information visit http://www.Vidgo.com or contact media@Vidgo.com.
*Offer eligibility for all net new Vidgo customers and returning customers who have not been Vidgo subscribers over the last 60 days.