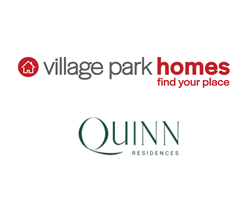 This innovative housing model is part of an emerging trend that creates an opportunity for Village Park Homes to expand its reach and form strong community relationships with renters.
BLUFFTON, S.C. (PRWEB) August 07, 2020
Village Park Homes is pleased to announce that the company has formed a strategic alliance with Quinn Residences, a South Florida-based developer of purpose-built, single-family rental communities. Under the terms of the agreement, Village Park Homes, will handle the construction of high-quality homes in rental communities in the greater Savannah, GA market with Quinn Residences employing their successful strategy for creating thriving rental communities in the best neighborhoods.
"Quinn Residences offers entire communities of single-family homes that are exclusively for rent in sought-after neighborhoods like Savannah Quarters near Savannah. We are excited about the relationship with Village Park Homes as a strategic building partner in the Southeast," said Douglas Caraballo, Quinn's Executive Vice President of Acquisition and Development. "When we founded the company, we believed that there exists a large community of families and individuals that are renters by choice but prefer the comforts and conveniences of house within a community instead of an apartment.  We offer that to our residences as well as a maintenance free lifestyle."
Richard Ross, President and CFO of Quinn has over three decades of experience in Real Estate Investment Trusts, previously holding the position of Executive Vice President and CFO of Branch Properties. Under Ross' leadership, Quinn is undergoing expansive growth as a real estate operating company focused on acquiring, developing well located, purpose-built, single-family rental homes, located primarily in the Southeastern United States.
Richard Schwartz, Division President for Village Park Homes says, "This innovative housing model is part of an emerging trend that creates an opportunity for Village Park Homes to expand our reach and form strong community relationships with residents.  We will capitalize on brand awareness that could result in potential future buyers. The demand among the millennial and active adult demographic is significant for rental options in housing. At Village Park Homes, we are always considering strategic solutions to better serve the housing needs of our local market."
Drayton Park is a neighborhood located within the Easthaven portion of the highly desirable Savannah Quarters master-planned community in Pooler just minutes outside of historic Savannah, Georgia. Drayton Park will consist of 97 homes and is situated across from a planned amenity center that offers a resort-style pool and close proximity to the nearby dog park. Homes in Drayton Park will range from 3 to 4 bedrooms and offer a variety of master down and master up options as well as features such as granite counter tops, stainless steel appliances, luxury vinyl plank floors and beautiful wood white cabinets.
Village Park Homes is a Bluffton, SC based residential homebuilder and developer currently constructing new homes and town homes in award- winning communities throughout coastal SC and GA.  The company offers distinctive one and two-story homes ranging from the $200's to the $700's.
For Inquiries email: press@live-quinn.com