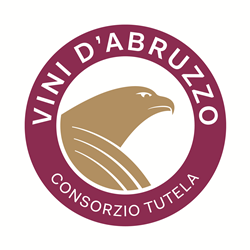 NEW YORK (PRWEB) October 28, 2020
The Consorzio di Tutela Vini d'Abruzzo, the wine consortium for the Abruzzo region of Italy, has announced Colangelo & Partners as its agency of record in the United States. The agency is tasked with developing and executing a comprehensive communications plan to increase visibility and awareness for the wines of Abruzzo in the US. Located in central Italy, Abruzzo is a unique territory defined by the Apennine Mountain Range (the highest peak in the Apennines is in Abruzzo) as well as the Adriatic Sea. Abruzzo boasts numerous indigenous varietals from diverse microclimates and a progressive wine making culture.
Colangelo & Partners will focus the ongoing campaign on strategic media and trade relations through story placements coupled with a series of virtual seminars to engage with new and current consumers as well as influential US wine personalities among trade and press.
In the past few decades, Abruzzo viticulture has leaped forward in terms of quality, thanks to investment, innovation and sheer hard work by a new generation of producers who are focused on the enhancement of the territory and its most important indigenous grape varieties. In particular, Montepulciano d'Abruzzo's popularity has grown through the years, and is today considered one of the best value and easy-drinking red wines from Italy, thanks to its high quality and typically affordable price points.
Valentino Di Campli, Vini d'Abruzzo President, commented, "We are very happy to start this collaboration in the US, a strategic market for Abruzzo wineries, whose hard and passionate work is yet to be widely discovered. We feel confident that with Colangelo & Partners and their expertise we have the best partner to promote our beautiful territory, extend our reach to new, wider audiences and develop our relationships with key US media and influencers."
"We're very excited to welcome Vini d'Abruzzo to our industry-leading portfolio," says Gino Colangelo, President of Colangelo & Partners. "Abruzzo has so much to offer: Forward-thinking producers, authentic stories, dedication to quality and diversity, and excellent expressions of indigenous varietals. The wines of Abruzzo have huge potential in the US."
About Consorzio di Tutela Vini d'Abruzzo
The Consorzio di Tutela dei Vini d'Abruzzo (Consortium for the Protection of Wines of Abruzzo) is a non-profit association, made up of all the entities forming part of the control DOC/DOCG system, which aims to protect, enhance and take care of the interests relating to the controlled designations of origin of the regional territory, activities that the Consortium carries out, day after day, with the utmost determination. That same determination which its members – grape growers, winemakers and bottlers, always closely focused on quality – put into their work: from the care of the vineyard to the scrupulousness in the transformation of the grapes, diligence in aging to attention to customer requirements.
There is no region in Europe like Abruzzo where more than 30% of the territory is protected by four parks (three national and one regional) and a dozen nature reserves and protected areas. It is therefore no coincidence that the Consortium, which has been protecting one of the most authentic resources of the territory for years, has chosen the eagle as its symbol: an animal with a strong protective instinct, as tenacious as the people of Abruzzo.
For more information, visit https://www.vinidabruzzo.it/en/il-consorzio/
About Colangelo & Partners
Colangelo & Partners specializes in premium food, wine and spirits brands, and has long established relationships with the key press that drive these business categories and help determine the industry leaders. Agency principals have years of experience in retail and distribution as well as communications, a rare combination that gives Colangelo & Partners invaluable insights into consumer purchasing behavior. The agency focuses on 'closing the loop' between creative communications programs, distribution, promotion, publicity and the consumer in order to maximize the efficiency of its communications programs and deliver measurable results. Founded in 2006, Colangelo & Partners was honored as one of the year's top integrated communications firms at the 2013 Agency Elite Awards and for one of the best digital marketing campaigns at the 2014 Digital PR Awards. http://www.colangelopr.com/