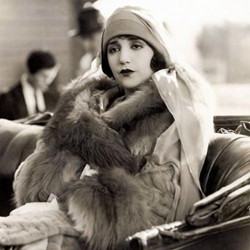 Learn vintage history, be retro fashionista. Vintage Retro is an information-sharing platform for sharing vintage fashion history stories, guiding to dress in vintage style, and helping to choose vintage clothing
DENVER (PRWEB) August 01, 2020
Vintage Retro has recapitulated their goal of creating a more convenient and intuitive platform for retro enthusiasts to understand fashion history and to learn vintage dressing style. After unremitting efforts for 8 months, Vintage Retro has created an innovative vintage knowledge base by offering sewing pattern images gallery and vintage store near me locator. Continuing, Vintage Retro are optimizing and updating the collection of fashion stories, providing designers with massive materials.
"Learn vintage history, be retro fashionista. Vintage Retro is an information-sharing platform for sharing vintage fashion history stories, guiding to dress in vintage style, and helping to shop vintage clothing," said Vintage Retro Founder, Sherrie Smart, 32 years old.
Anyone interested in fashion, such as designers, consumers, or fashion enthusiasts, can head over to the site of Vintage Retro and explore new fashion outfit ideas. Collecting and presenting information on vintage fashion history from the Victorian era to the 1980s, that's exactly what Vintage Retro Team members are doing. This site makes an attempt to inspire new ideas of vintage fashion style, so as to help people stand out in the fashion world.
As John Walsh notes in an article for The Independent on August 28, 2010, for many vintage consumers, "vintage is about looking forward through the window of the past." Vintage garments do have the ability to represent past eras as stories are interwoven within the garments. Team members of Vintage Retro all believe that old fashion that never died in vein can inspire new fashion ideas in future.
From flapper dresses to pinup clothing and from retro jewelry to sewing pattern images, this platform regularly posts more than 270 articles about vintage looks for different occasions of adults and children from the 20's to the 70's. In addition, one of the most practical service that Vintage Retro provides is that it offers a vintage store locator on the vintage stores near me section. Vintage shoppers can find the suitable stores whether online or offline that match their needs. People can also communicate their ideas using the contact form provided on the site.
Full details of Vintage Retro can be available by visiting https://www.vintage-retro.com/
About Vintage Retro
Vintage-retro.com is a vintage-fashion knowledge base focusing on the promotion of vintage fashion. The platform collects and presents information on vintage fashion history from the Victorian era to the 1980s, offering guides to vintage looks of every era for women, men and children. The website aims to ease the process of searching the internet for the sewing pattern images, best vintage style clothing, accessories, and jewelry that suit modern tastes.