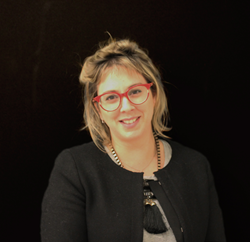 I'm very passionate about what I do. We are all customers in some way. I believe the essence of a Customer Care department is based on providing Viora's valued customers all of the benefits that Viora has available while answering any other special needs our customers have, in an expedient manner
NEW YORK (PRWEB) March 03, 2019
Viora, a leading medical aesthetics solutions provider, is pleased to announce the promotion of Ms. Inbal Eisner to Customer Care Director. Ms. Eisner will be leading Viora Ltd.'s entire Customer Care Department overseeing clinical, technical, service and logistical post sales affairs. Customer Care is dedicated to providing Viora costumers with a wide range of post-sale services.
"My goal is to bring Viora's partners the best service possible and to help them establish Viora as their main source of growth and profitability," said Ms. Eisner.
"Inbal has an extensive background in the Customer Care field. The years of experience in sales management within the aesthetic industry makes her the ideal choice for this important mission," said Eliran Almog, CEO, Viora Ltd. "With her strong personal skills, field professionalism and positive attitude, I'm sure that Inbal will continue to strive for success and bring Viora Ltd.'s Customer Care Department to new heights." Inbal is married and has 3 children ages 2, 4 & 6.
About Viora
Viora is a market-leading aesthetic solutions provider for skincare applications for patients seeking the most advanced developments for the most requested treatments: rejuvenation, resurfacing, body & facial contouring, skin tightening, cellulite reduction, acne control, lightening, hydration, hair removal, exfoliation and more. Viora's expertise in developing solutions and technology for these applications ensures greater physician and client satisfaction. Viora's extensive knowledge and experience has beenforged from its expansive connections to the aesthetic community. This has allowed Viora to create the most sought after solutions and achieve the most effective results. For more information, visit http://www.vioramed.com.