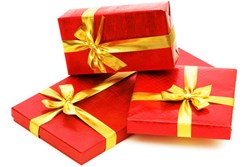 Beverly Hills, California (PRWEB) December 02, 2013
As the holiday season approaches, the luxury lifestyle experts at VIP Concierge Inc. are busy adding award show tickets and exclusive events to complete its selection of luxury experiences. As the nation's leading source for award show tickets and celebrity experiences, VIP Concierge is focused on changing the way that the luxury market shops for the holidays. The company's business kicks into high gear when the holidays approach. Its selection of award shows and exclusive experiences were carefully picked to appeal to high-end clientele in the United States and internationally.
With less than 100 shopping days until Christmas, now is an excellent time to use the site's exclusive wish list feature, which allows non-members to request a personalized experience for someone special. VIP Concierge has built its reputation by providing unforgettable experiences and tickets to prestigious events every day of the year, and this is especially true when the holidays roll around. Finding a truly unique gift for the person who has everything is easier than ever thanks to the luxury lifestyle facilitators at VIP Concierge. Current gift options include VIP tickets to the hottest Hollywood events and award shows, including the Golden Globes®, the People's Choice Awards, Oscar® parties, movie premieres and celebrity parties. Tickets to prestigious events in Hollywood, New York City or Las Vegas make superb luxury gifts.
The experts at VIP Concierge have proved that the best gifts don't come in big packages; they often come in glossy envelopes. A complete award show package with red carpet credentials, a high-adrenaline adventure or passes to a prestigious party are the perfect gift for the giver who wants a strong reaction. Director of Concierge Services Melanie Massey revealed the secrets behind the success of these exclusive gifts saying, "It's super easy to build an unforgettable vacation around any one of these events. Visitors can book a flight, arrange world-class accommodations and spice up the holiday by adding award show tickets, fighter jet experiences, a luxury car or another option that appeals to both the giver and the recipient."
VIP Concierge experiences are ideal for early birds and last-minute shoppers alike. In addition to award shows happening in early 2014, the company has a great selection of outdoor adventures and VIP tickets to concerts and music festivals that are available throughout the year. Ticket availability is limited, so prospective buyers are urged to book early for the best selection. Clients can visit the Gift Center at http://www.thevipconcierge.com to find the ideal event or luxury experience to give this season.
About VIP Concierge
VIP Concierge Inc. is the nation's premier provider of award show tickets and luxury experiences. The company has access to the world's most exclusive movie premieres, celebrity parties and red carpet events. VIP TV show tickets, television show set visits and ultra-exclusive sports and adventure activities are also available. VIP Concierge offers luxury entertainment tickets to the public and exclusive VIP services to elite members and subscribers.
Contact:
Melanie Massey, Director of Concierge Services
Melanie(at)thevipconcierge(dot)com
VIP Concierge Inc.
9107 Wilshire Blvd, Ste 450
Beverly Hills, CA
1-866-847-4382, ext 5
http://www.thevipconcierge.com