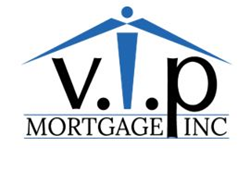 "I am thrilled to be able to put all of my experience in the builder space to use for VIP Mortgage." She continued, "I am so passionate about the industry and being able to continue to grow VIPs builder business at the local and national level is what drives me."
SCOTTSDALE, Ariz. (PRWEB) February 05, 2020
VIP Mortgage announced that builder industry veteran, Natalie Fischer, has been named the new Vice President of National Builder Sales for their Scottsdale based mortgage company. In the role, Natalie will actively engage local and national builders through partnerships and business opportunities throughout the country.
With 20+ years of experience in home building, real estate, title & escrow, and mortgage, Natalie is the perfect candidate to fill this leadership position. Since joining VIP in 2016, Natalie has built VIPs builder business from one branch with one builder account to three branches with sixteen builder accounts. With the real estate market ever changing, builder business continues to be the constant and an area of the industry that Natalie is an expert in.
Says Natalie of the position, "I am thrilled to be able to put all of my experience in the builder space to use for VIP Mortgage." She continued, "I am so passionate about the industry and being able to continue to grow VIPs builder business at the local and national level is what drives me."
In addition to her work with VIP Mortgage, Natalie is also a founding member of the Board of Directors for HomeAid Phoenix, a national non-profit organization made up of leaders in the home building industry. She is also a member of the NAHB Professional Women in Building through the HBACA (Home Builder Association of Central Arizona) and an Auxiliary Board Member of NotMyKid.
"We are so happy to have Natalie move into this new role," says Keith Teegardin, Executive Vice President at VIP. "Since joining our company in 2016, she has been instrumental to the growth of our builder division. Her commitment to expanding VIPs reach throughout the state of Arizona and the nation is apparent every day and I can't wait to see what she does next!"
VIP offers a variety of financing programs specifically for home builders and construction related projects, as well as identifying joint venture and marketing opportunities. In addition, the company's Builder Division has a thorough understanding of the nuances and intricacies involved with all aspects of new home financing.
About VIP Mortgage – VIP has 22 offices in seven states and is licensed in 24 states. In business since 2006, VIP is committed to responsible lending and making the dreams of homeowners a reality. Company licensed; 145502 and 0909074
Media Contact: Carol Taylor | ctaylor@vipmtginc.com | 520.305.6467