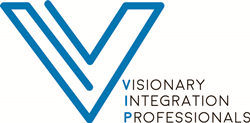 "I want to encourage and inspire the next generation of female technology leaders." - Jonna Ward
FOLSOM, Calif. (PRWEB) February 16, 2021
Visionary Integration Professionals (VIP) is now accepting applications for the 15th annual Women in Technology Scholarship (WITS) program. VIP has proudly supported more than 125 young women in their pursuit of a career in technology since the launch of the program.
"We are excited to receive another round of exceptional applicants and look forward to helping young women across the country achieve their IT career goals," said Jonna Ward, CEO of VIP. "I want to encourage and inspire the next generation of female technology leaders."
The VIP WITS program offers multiple scholarships of up to $2,500 each, to women pursuing a career in computer science, information technology (IT), management information systems, or another technology-related discipline. Applicants must be enrolled at, or accepted to, a two or four-year college or university in the U.S. for the 2021-2022 academic school year. Candidates are assessed on the following criteria:

Academic Performance
Applicant Summary and Essay Response
Community Service and Extracurricular Activities
Leadership Qualities and Experience
Deadline for submissions is Wednesday, March 31, 2021 and scholarship recipients will be announced on Monday May 3, 2021.
For more details about the 2021 WITS program and to apply for the scholarship, download the application packet on our website.
About VIP
Visionary Integration Professionals (VIP) provides industry-leading management consulting, system integration, and technology deployment solutions. VIP helps its clients strengthen mission outcomes by combining deep industry specialization, agility to adapt as needed, and an unwavering commitment to client satisfaction. VIP brings expertise in how to deploy systems that align people, processes, and technology to accelerate strategic change and to deliver business results in partnership with its clients. Since 1996, VIP has worked with over 1,200 public sector and commercial clients. For more information, visit https://trustvip.com.