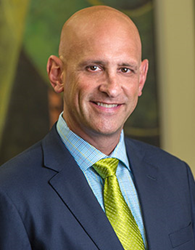 The IDEAL IMPLANT, which is a structured implant with multiple layers to it…like an onion with layers of saline in between, it's much more sturdy than regular saline.
VIRGINIA BEACH, Va. (PRWEB) October 30, 2018
Choosing breast implants requires a lifetime commitment. It may involve multiple surgeries and consistent follow-up exams. That's why Dr. Michael Zwicklbauer—Dr. Z as his patients call him—doesn't let his patients make decisions lightly.
"This is a foreign body they're putting inside of them. It's not a tummy tuck where it's one surgery and you're good for the next 20 to 25 years," said Dr. Z, a Newport News, VA, plastic surgeon. "I really stress to patients that when they leave my office, at some point their implants are going to break. They're not going to last 50 years."
That's one of the reasons Dr. Z offers the IDEAL IMPLANT® as an option for women seeking breast augmentation. His dedication to plastic surgery patients is one of the reasons he achieved Premier Surgeon status with IDEAL IMPLANT. He is one of a select group of Board-Certified plastic surgeons to reach this level based on the extent of his experience placing IDEAL IMPLANT for breast enhancement procedures.
Dr. Z began using IDEAL IMPLANT two years ago when a patient came to him after seeing rippling in her cleavage. He removed her old implants, replacing them with the IDEAL IMPLANT and "three weeks later, ecstatic patient. No more rippling in her cleavage. She could wear a bikini without any problem," Dr. Z said. Over the last year, Dr. Z performed 116 sets of implants; of those, 86 percent were IDEAL IMPLANT structured breast implants—and for good reason, he said. The structured implant is comprised of a series of shells nested together and filled with saline. This unique structure provides a more natural look and feel than saline implants, yet without the worry many women feel with silicone gel implants.
Dr. Z explains that the long-term cost of silicone implants is often much higher than women may realize when making their selection. Since a silicone gel implant rupture is "silent," meaning it can only be detected by MRI, the FDA recommends women with silicone gel implants get an MRI every two years. If a rupture has occurred, the surgery to remove the silicone gel is much more complicated than with saline, where the sterile salt-water solution is safely absorbed by the body, and the implant can be folded and removed through a smaller incision. Silicone gel implants also have a higher complication rate for both capsular contracture (9.8-16.2% at 6-7 years) and implant rupture (3.4-7.4% at 6-7 years).
"Ten or twenty years down the road you might start having pain in one breast, and you've never gone for the MRIs recommended every two years by the Food and Drug Administration for your silicone gel implants," Dr. Z explained. "With the IDEAL IMPLANT, you don't have to worry about it, because you know it's not hurting you."
Recent survey findings showed that over 98% of women reported feeling concerned about silent rupture, including many women who already had silicone gel implants. When a rupture is detected, it can result in feelings of insecurity and anxiety, as it is not known how long it has been ruptured, or whether it could have been detected sooner. The worry and the reality of silent rupture can have an adverse effect on a woman's overall well-being, yet too many women are not provided all of the facts before choosing their implant.
Dr. Z makes it a point to show patients all their implant options, including saline, silicone gel, and the IDEAL IMPLANT. "I show them the saline implant and use the analogy that it looks like a bag of salt water. It looks like a five-year-old invented it."
"Then I compare it to the IDEAL IMPLANT, which is a structured implant with multiple layers to it…like an onion with layers of saline in between," he said. "It's much more sturdy than regular saline."
About Dr. Michael Zwicklbauer
Michael F. Zwicklbauer, MD, FACS, is called "Dr. Z" by patients and fellow plastic surgeons at the Plastic Surgery Center of Hampton Roads. He joined the practice in 1997.
Dr. Z received his medical degree from Albany Medical College where he received the Charles Eckert Award for Exceptional Achievement in Surgery, and completed his general surgery residency at the University of Massachusetts,. He was then selected for a hand fellowship, specializing in microsurgery at the University of Miami, followed by a fellowship in plastic surgery at the Medical College of Virginia.
Dr. Zwicklbauer is board-certified in plastic and reconstructive surgery. He was named in Hampton Roads Magazine's Top Doc's Hall of Fame in Plastic Surgery, and earned the 2008 Patient Choice for Plastic Surgery Award. Dr. Zwicklbauer was also named 2013 Top Doc in Hampton Roads Magazine's "Best of the 757.″ Dr. Zwicklbauer has once again been named a Top Doc by Coastal Virginia Magazine, and a Top Plastic Surgeon by Virginia Living Magazine for 2015.
He is a member of numerous professional organizations, including the American Society of Plastic Surgery, the Medical Society of Virginia, the American College of Surgeons, and the Southeastern Society of Plastic and Reconstructive Surgeons. He has been a member of the American Society of Aesthetic Plastic Surgery since 2008. Dr. Zwicklbauer is also a member of Alpha Omega Alpha, a medical honor society that comprises the top ten percent of medical students. For more information, visit https://pschr.com/about/surgeons/dr-michael-f-zwicklbauer-bio/.
About IDEAL IMPLANT
Ideal Implant Incorporated is a privately held company that was founded in 2006 by Robert S. Hamas, MD, the plastic surgeon who invented the IDEAL IMPLANT. After years of dealing with ruptured silicone gel implants and listening to patient concerns, Dr. Hamas realized that women wanted a new type of breast implant—one that would combine the natural feel of a silicone gel implant with only saline inside for safety and peace of mind.
The unique design of the IDEAL IMPLANT provides a natural feel and youthful look—without using silicone gel. The IDEAL IMPLANT incorporates a series of shells nested together and two separate chambers that hold saline. Though made with standard implant materials, the IDEAL IMPLANT uses an advanced internal structure to control movement of the saline and support the implant edges to reduce collapse and wrinkling. IDEAL IMPLANT has undergone ten years of development, testing and refinement—including contributions of clinical expertise from several board-certified plastic surgeons. IDEAL IMPLANTS were approved by both the U.S. Food and Drug Administration and Health Canada in 2014.
For more information, visit https://idealimplant.com/.