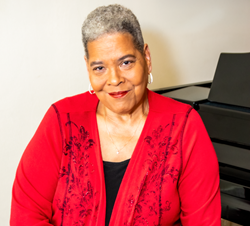 I was raised to believe that education is a right but one that we have to keep fighting for, even 60 years after desegregation. I will never stop fighting for children and to give them a better chance at life. This book is part of that legacy.
LITTLE ROCK, Ark. (PRWEB) November 21, 2019
Every child in the U.S. deserves the opportunity to receive a quality education, but those opportunities are not equally distributed among young people in our country. That inequality is something that Virginia Walden Ford discovered as a child growing up in the segregated south, and then spent most of her adult life trying to change. In School Choice: A Legacy to Keep, a memoir published today by Beaufort Books, Walden Ford shares the improbable true story of how her childhood experiences prepared her for a life of school choice advocacy.
A decade after the "Little Rock Nine" desegregated Little Rock Central High School, Walden Ford was part of the second wave of black students to enroll in the school. As a teenager, she watched in horror as faceless bigots burned a cross at her home, protesting her father's appointment to serve as the first black administrator of Little Rock's school system.
Then, years later, Walden Ford drew on those experiences –– along with the lessons taught to her by her parents and grandparents –– when she rallied parents to protest Washington, D.C.'s broken education system and demand greater school choices for their own children.
In the process, she and other low-income parents steadily built community support for their efforts but faced sustained criticism from school choice opponents. Aligned with an unlikely set of allies in the U.S. Congress, they eventually won the fight to create the D.C. Opportunity Scholarship Program in 2004. Since its inception, the program has provided scholarships so that more than 10,000 children could attend the private schools of their parents' choice.
Earlier this year, Walden Ford's story was told on the big screen in the feature film, Miss Virginia, in which Emmy-winning actress Uzo Aduba portrays Virginia. The film also stars Matthew Modine, Niles Fitch, and Vanessa Williams.
Walden Ford's new memoir expands on the lessons instilled by her parents, who served as public school teachers and administrators. The book also explores how she learned the values of courage and tenacity by listening to stories of her ancestors, including her great-great grandfather, who was a slave.
"I was raised to believe that education is a right but one that we have to keep fighting for, even 60 years after desegregation," Walden Ford said. "I will never stop fighting for children and to give them a better chance at life. This book is part of that legacy."
WHAT PEOPLE ARE SAYING ABOUT VIRGINIA WALDEN FORD AND "SCHOOL CHOICE: A LEGACY TO KEEP."
"Virginia Walden Ford's selflessness and courage mobilized families in Washington, D.C. to demand more from their elected officials for the benefit of their children...Because of her, a generation of teachers, doctors, medical researchers, and psychologists are making their mark on the world for the better." –– Former U.S. House Speaker John Boehner
"The D.C. Opportunity Scholarship Program is a shining example of funding what works for our children in education. It was inspired by parents who were demanding better education options in Washington, D.C. Their inspiration was Virginia Walden Ford, who worked tirelessly to help these parents use their voices...to get the United States Congress to act." –– Former U.S. Senator Joseph Lieberman