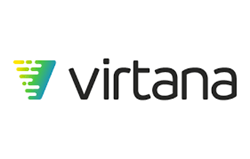 SAN JOSE, Calif. (PRWEB) June 18, 2020
Virtana, a leader in enterprise hybrid cloud migration and optimization, announced today a new limited-time no-charge rightsizing assessment to help customers using Microsoft® Azure to optimize hybrid cloud capacity, performance, and cost. Since launching, its CloudWisdom platform has found that 32% of its customers' IT resources have been underutilized.
The company's CloudWisdom platform, which provides insight on bottlenecks slowing applications, finds underutilized resources and shares automated intelligence updates via its 'what if' analysis, is now available on Microsoft's public cloud service.
Perfect Image has been an early adopter of CloudWisdom. Bob McKay, Director of Operations, Perfect Image said: "We chose to use CloudWisdom because it has automated the workload profiling and right-sizing of our customers' cloud instances, so they can make changes with ease and confidence. It also allows us to work with application owners to adjust their recommendations according to their risk tolerance. We are very excited to now do the same for Microsoft Azure. We anticipate it being hugely beneficial to our customers in saving us both time and money."
Paul Bevan, Research Director IT Infrastructure, Bloor Research, said: "The ability to decode and understand the way your hybrid infrastructure interacts with your applications is now a critical business requirement. We have seen Virtana make great progress in addressing this over the last couple of years. To provide the competitive insight you need to embed intelligence in your infrastructure. Virtana's CloudWisdom solution empowers companies to do just that."
"Businesses need to know how their hybrid infrastructure is performing and map, plan, and validate optimization and migration to the cloud. Virtana can leverage its deep domain expertise in hybrid cloud optimization, and specifically Microsoft Azure VM right-sizing for enterprise users, by showing them an up to 40% saving in their public cloud investment within 30 minutes of installing our software," said John Gentry, Chief Technology Officer of Virtana. "Virtana's CloudWisdom is unique in allowing our customers to see everything in one place. You get detailed analysis, including real-time sizing and optimization recommendations, all in a single interface. We see our customers needing to optimize hybrid cloud-based infrastructure for cost, performance, and capacity. So, in response, we've launched a limited time no-charge right-sizing snapshot to help both them and new prospects" added Gentry.
Virtana's range of workload capacity optimization, cost management, and performance assurance solutions help more than 260 global customers and partners plan, execute, and manage their hybrid cloud implementations.
To take advantage of the new SaaS-based public cloud cost optimization and monitoring assessment service go to: http://www.virtana.com/right-sizing-assessment
To understand how Virtana's enterprise solutions can make your hybrid cloud plans a success, visit http://www.virtana.com.
About Virtana
Virtana is the leading hybrid cloud optimization platform for digital transformation. Its technology and services give innovative organizations the clarity they need to take control of their infrastructure, plan, transform and optimize their cloud operations, and deliver a superior brand experience. Virtana's software modernizes IT, supporting its agility while guaranteeing performance, minimizing risk, and reducing cost. We guide users on a journey to see their infrastructure from a single pane of glass, act on issues that arise, and transform processes for future automation.
Follow us for industry insight on Twitter | LinkedIn | Virtana: Take control.