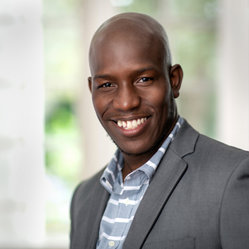 "Many organizations found that they could connect with more people who share an interest in their cause leading to an increase in donations from unexpected sources," says Donvil Collins, President of VeeKast.
WHITE PLAINS, N.Y. (PRWEB) May 18, 2021
The pandemic has redefined the way people and organizations meet, strategize, learn, and celebrate. While the now ubiquitous Zoom call has been a boon for these activities in many respects, even that technology has limitations especially when it comes to producing live virtual fundraising and gala-themed events. What the future holds for nonprofits in terms of virtual and hybrid events will be based on their overall objectives, a well thought out design and promotional plan, consideration for hybrid options, and a broadcast production mindset.
Donvil Collins, who founded VeeKast in 2006, has produced nearly 150 virtual and hybrid events with his team over the past fourteen months. "Zoom is great for meetings, but a professional virtual event platform is the best option to get the most out of an online event," says Collins. While the company offers a range of video services for branding and commercial promotions, its fastest growing offering is creating virtual and hybrid 'shows' that allow nonprofits and businesses to conduct successful events with an online component.
With the need for well-produced virtual events and galas grew exponentially throughout 2020, Collins believes that the unexpected benefits of the virtual event will make virtual/hybrid options an attractive first choice for many organizations throughout 2021 and beyond. Some of the innovations that VeeKast has implemented for clients include:

Keynote speakers and presenters included from all over the world; one event VeeKast produced had ten speakers who hailed from Belgium, Israel, Australia, Canada and six states
Custom screen layouts developed to match the event and organization branding
Recorded presentations and thank you speeches eliminating flubs, gaffs and inappropriate statements that often happen with live events which also enabled them to be held to a specific timeframe
Video presentations and integrated sponsor recognition
A unique funding thermometer acknowledging donations in real time
Events streamed on multiple social platforms simultaneously as well as the host's website
Prerecorded events followed by live Q&A segments as well as live chatting on social platforms by viewers throughout
Virtual events have eliminated the need for planning the normal catering logistics as well as the costs involved with food and décor but perhaps the greatest benefit is the increased reach of an online event. "Many organizations found that they could connect with more people who share an interest in their cause leading to an increase in donations from unexpected sources," says Collins.
In one case, an event for the French American School of New York, the organization raised twice the monetary goal during the ask portion by incorporating a live auctioneer and the VeeKast FundAMeter™. which provides a real time visual of the money being raised.
West Point Military Academy turned to VeeKast for several events. The first was the Virtual West Point Donor Thanksgiving event. The site was live 15 minutes before the event and featured traditional West Point music. As guests logged on, they used the chat function to talk among themselves, creating an organic 'cocktail hour.' The event was then hosted live by the Vice President of Development on location and the room was set as if welcoming the virtual guests into the space itself. The hall was lit for a formal evening event, fireplace roaring, and live music from the West Point Band. Pre-recorded addresses were also introduced and screened throughout the evening and the event was lauded as an enormous success.
For another event for the West Point Association of Graduates, VeeKast utilized four live cameras and a live host and had over 400 live viewers. "2020 was a year that drastically changed the in-person event experience due to the COVID-19 outbreak. The Development Events Team at the West Point Association of Graduates needed a way to make West Point's generous supporters feel connected to West Point when they were not able to travel there in person. Our Development Events team did extensive research to find a company that would work best for our needs. We chose VeeKast because of its branded production capabilities, live speaker features, live chat audience, and full production support. The fact that VeeKast was a local company that offered on-site support before and during the live recording was a plus for our team in the early stages of navigating an unfamiliar virtual event environment. They exceeded our expectations in every step of the planning process," Dawn Georgalas Assistant Director, Development Events West Point Association of Graduates.
Collins points out that nonprofits need to spend time and money on the planning and the production quality to maximize the return for online virtual and hybrid events. And that's where Zoom vs. a professional platform can mean the difference between an event that just meets the basic objective of honoring individuals or announcing milestones and one that raises far more funds with greater reach and lasting impact.
Some key elements that will be important for planning virtual events going forward include:

Accommodating multiple presenters or speakers on screen at one time with technology that allows the smoothest experience for discussion
Utilizing an experienced emcee so that the event has a professional feel
Combining live segments with pre-recorded videos so that there is a potential surprise factor which can drive more viewers
Monitoring the comment area of any social platforms where the event is streaming so staff can engage in real time even if the event itself is pre-recorded
Ensuring that the event can be streamed to multiple platforms simultaneously to maximize viewership
Utilizing a real-time funding thermometer so that people can see how much an event is raising and be encouraged to participate such as the VeeKast FundAMeter™.
Using edited pre-recorded pieces ahead of the event for social media promotion
Creating a highlight reel that can be immediately posted the next day for those who may not be willing to watch an entire event but want to get the gist and perhaps donate
Creating a promo for virtual events to get attendees excited about attending
Including an entertainment piece live or pre-recorded such as a band/DJ, magician, comedian or celebrity cameo
For organizations planning a virtual event, Collins also offers the following additional tips:
Plan Ahead—To give your production team enough time to produce, edit and organize all of your content, start a minimum of two months and as much as six months in advance. Leave enough time to test everything on the streaming service, particularly if there is a live component, to avoid any last-minute issues.
Meeting Goals—Decide early on what the goal of the event is: raising funds, raising awareness, recognition of individuals, or purely informational. Once the goal is determined, the event can be structured in a way that appeals to the audience relating to the objective.
Details—If you plan on playing music, select royalty-free songs to prevent running afoul of copyright issues. Choosing a mixture of live and pre-recorded content allows for a nice flow to your event and has the added benefit of taking some of the pressure off the live speakers. Consider hiring a charismatic professional to guide the event as the emcee or auctioneer. Consider sending swag bags ahead which can generate revenue from sponsors. Offer an option for people to purchase a meal which can be delivered ahead of the event.
Get the Word Out— Promotion of the event is critical. Don't forget email, social media posts, blog posts, website updates and even formal save the date cards snail mailed to demonstrate the significance of the event even if people won't be attending in person.
Virtual, and now hybrid events transitioned quickly from being a necessary evil to a significant opportunity. The nonprofit organizations that embrace the many possibilities going forward will benefit the most. To discuss your questions or concerns contact VeeKast at http://www.veekast.com or call (914) 703-8356.