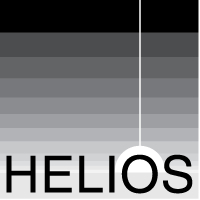 The HELIOS Virtual Server Appliance solution is ideal for small to medium-sized businesses, as well as larger enterprises
Hannover, Germany (PRWEB) July 02, 2015
HELIOS Software today released its Virtual Server Appliance 2.0, which enables rapid deployment of a virtual file server with mobile file sharing for Windows, Mac, web, and mobile clients.
Now businesses of any size can quickly and easily deploy virtual file servers as needed. In seconds, the HELIOS Virtual Server Appliance deploys within VMware and Microsoft Hyper-V hypervisors, offering a fully supported, turnkey cross-platform solution. This versatile and easy to deploy solution is ideal for small to medium-sized businesses (SMBs), as well as larger enterprises.
Quick, Easy, Virtual File Server Solution Supported by HELIOS
The HELIOS Virtual Server Appliance 2.0 is a virtual machine (VM) with a Linux OS and HELIOS Universal File Server software preinstalled. The Configuration Assistant simplifies storage management, and volume snapshots; no command-line expertise is required. Best of all, HELIOS supports the entire solution.
"With version 2.0, we introduce the new HELIOS Universal File Server UB64, add NFS server and client support, and have further tuned the Linux OS", notes Helmut Tschemernjak, CEO of HELIOS. "We are confident that the new Virtual Server Appliance will be well received by users."
The Linux-based VM with HELIOS Universal File Server supports all major file server protocols (NFS, SMB/CIFS, AFP). It includes remote server administration, and advanced technologies such as volume snapshots, synchronization, and Spotlight compatible text and metadata indexing and searches of server files.
Free of charge for HELIOS customers, the Virtual Server Appliance saves time and money. The HELIOS Virtual Server Appliance can run simultaneously with other VMs on the same server hardware, allowing server consolidation, more deployment flexibility, and better operating efficiency, while retaining isolation of services.
Advanced File Server Technologies for Virtual Server Platforms

Provides native network protocol support for Mac, Windows, web, and iOS clients
Optimized Linux OS for highest performance
LVM (Logical Volume Management) to manage the storage configuration on-the-fly
File system snapshots for backups and synchronization services
IT Monitor Server to monitor server status and receive mobile alerts
Text and metadata indexing and search system to find server files
Compatibility with Active Directory and LDAP directory services
Easy remote server administration via HELIOS Admin
Detailed information, including a video tutorial about the HELIOS Virtual Server Appliance, can be found on the HELIOS website http://www.helios.de.
Smart Ideas for Better Networking
HELIOS UB64 Unbreakable Server Solutions deliver mission critical server solutions to enterprise, government, university, and prepress sites. The HELIOS Universal File Server UB64 software incorporates HELIOS EtherShare, PCShare, WebShare, iPad Document Hub, and IT Monitor Server to provide integrated cross-platform networking for Mac, Windows, Web, and iOS clients, with advanced file and print server services, and easy remote server administration. HELIOS ImageServer, PDF HandShake and PrintPreview bring high efficiency and advanced capabilities to design, prepress and printing operations.
HELIOS products run on powerful and scalable servers including Apple OS X, IBM AIX, Linux, Oracle Solaris, and Windows systems. HELIOS products provide reliable cross-platform support for Mac, Windows, Web and UNIX-based clients.
Distributors sell HELIOS products worldwide to value-added resellers who provide complete networking solutions to customers. HELIOS also works with many strategic partners that incorporate HELIOS server software to provide powerful third-party archive, asset management and workflow solutions.