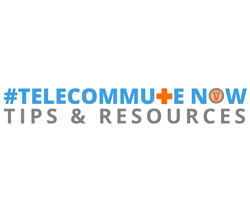 "As a leader in the telecommuting industry, Virtual Vocations is committed to helping businesses and their employees who need immediate support in working remotely, in addition to serving jobseekers currently looking for employment." —Virtual Vocations CEO and co-founder Laura Spawn
TUSCON, Ariz. (PRWEB) March 18, 2020
As businesses across the country see full and partial closures amid what has become a global pandemic, one of the web's leading remote job boards is doing its part to help employers and employees navigate the uncharted waters of telecommuting.
Founded in 2007 by CEO Laura Spawn and CTO Adam Stevenson, Virtual Vocations has spent the last 13 years connecting jobseekers with legitimate remote job openings from expert-vetted employers—and now, the company is taking steps to help those new to working from home get acclimated to the digital workspace.
Beginning this week, Virtual Vocations is providing a number of telecommuting resources for both employers and jobseekers free of charge. These include a free Emergency Telecommuting Plan template to assist businesses in implementing a workable remote operating plan immediately, as well as a Telecommuting Essentials Employee Checklist, which breaks down the basics of working from home for those new to the practice.
Current remote jobseekers and those who have recently found themselves in the position of looking for work while staying at home can also take advantage of a free resource bundle from Virtual Vocations that includes information about current entry-level telecommute job openings as well as expert-crafted tools to help get you started, including Virtual Vocations' official Telecommuting Handbook and 10-Point Telecommuting Action Plan.
In addition to these resources, the company will be sharing tips and advice across its social media platforms throughout the week with the hashtag #TelecommuteNow to help professionals impacted by the COVID-19 outbreak cope with the everyday stresses of telecommuting. Virtual Vocations is also instituting an immediate 20% discount on all new subscriptions and a 15% discount on all career services for those needing help in their searches for remote work.
The news comes ahead of Virtual Vocations' fifth annual Remote Work Week celebration, which runs from March 23–27, 2020. Virtual Vocations will spend the week highlighting companies currently hiring for remote positions and connecting with both new and seasoned telecommuters.
"As a leader in the telecommuting industry, Virtual Vocations is committed to helping businesses and their employees who need immediate support in working remotely, in addition to serving jobseekers currently looking for employment," CEO and co-founder Laura Spawn said of the company's plans. "Our hope is to provide actionable resources and information that will help alleviate some of the stress that surrounds continuing business operations while we all work through the COVID-19 crisis together."
For more information about how Virtual Vocations is helping during the COVID-19 outbreak and to access its free telecommuting resources, visit https://www.virtualvocations.com/blog/telecommutenow-telecommuting-tips-resources-during-covid-19/
ABOUT VIRTUAL VOCATIONS
Founded in 2007 by CEO Laura Spawn and her brother, CTO Adam Stevenson, Virtual Vocations is a small company with a big mission: to connect jobseekers with legitimate remote job openings. To date, Virtual Vocations has helped more than two million jobseekers in their quests for flexible, remote work.
In addition to providing a database that houses more than 20,000 current, hand-screened remote job openings at any given time, Virtual Vocations offers jobseekers a number of tools to aid in their job searches, including exclusive e-courses and downloadable content, and resumé writing services. Virtual Vocations also releases several data-driven reports each year on current trends in remote work.
Virtual Vocations, Inc. is a private, family-owned, and 100% virtual company incorporated in Tucson, Arizona.
PRESS INQUIRIES
Michelle Rawlings
michelle(at)virtualvocations(dot)com
1 (800) 379-5092 ext. 703
VirtualVocations.com