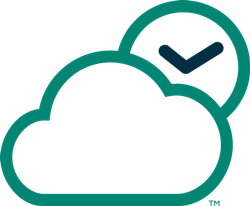 "We've seen a large number of medical testing labs start using the system recently. With our HIPAA compliance and experienced onboarding team, the implementations have gone smoothly. It's allowing these critical testing facilities to operate much more efficiently."
SCOTTSDALE, Ariz. (PRWEB) June 11, 2020
In an effort to maintain efficiency amidst surging demand, medical testing centers – both temporary and existing – have turned to the AppointmentPlus online appointment scheduling system for their antibody and viral testing programs.
Part of the standard playbook for overcoming a pandemic is widespread testing. As the U.S. continues to expand testing efforts, facilities are depending on critical software systems to aid their efforts. One such system is online scheduling.
While some established testing labs already offered online booking, most of the drive-through testing sites initially did not. This resulted in frustrated patients and exasperated workers because of long wait times and insufficient staffing. The sites were simply not prepared for the demand.
Thus, many of these provisional facilities switched to having patients book testing appointments online. This single process change transformed a chaotic environment into an orderly, controlled operation. Indeed, a director in charge of testing from a large county in New Jersey noted, "The AppointmentPlus scheduling system was critical to our success."
Many existing testing centers that had not previously used online scheduling have also switched as a result of the pandemic. Patients and employees at these walk-in centers had experienced the same frustrations with long wait times and overworked staff. Now, each person needing to be tested has an appointed time and waiting has been minimized
AppointmentPlus CEO, Bob La Loggia, said, "We've seen a large number of medical testing labs start using the system recently. With our HIPAA compliance and experienced onboarding team, the implementations have gone smoothly. The application is allowing these critical testing facilities to operate much more efficiently."
AppointmentPlus is based in Scottsdale, Arizona. Millions of healthcare appointments are booked every month through the system, including medical testing, flu shots, blood donations, and more. Nearly a billion appointments have been booked since inception. The application is utilized by businesses and institutions ranging from local governments to the Fortune 500. To learn more about AppointmentPlus, visit our website at https://www.appointmentplus.com.