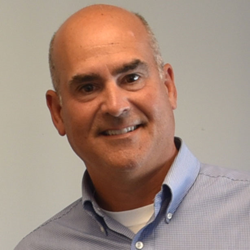 Expanding our commercial team is a strong focus of ours as we head into 2019 and we look forward to having Stewart lead these efforts as we continue to build out our imaging, advanced cell culture and image analysis services
(PRWEB) December 06, 2018
Stewart has been on the business side of life science research, selling instruments, consumables and laboratory contract services, throughout his career. During his recent five-year tenure with InSphero he was the US General Manger where he developed a US Sales team and established the commercial laboratory operations in Brunswick, Maine. Through these experiences, Stewart has a deep understanding of the 3D cell culture space from both a business, technical and operational stand point. Stewart has a passion for image-based screening services and brings his dynamic business development skills with over 25 years of life science experience to Visikol.
"At Visikol we have always prided ourselves on our deep relationships with clients and ability to design customized drug discovery solutions for a wide range of needs in the in vitro, imaging and image analysis fields. With bringing on Stewart as our Director of US Sales, we will be able to better serve our clients as well as expand our reach so that we can address new client needs," described Visikol Director of Operations Brian Mulhall.
Stewart will lead Visikol's commercial efforts in the US and will be the main point of contact for its pharmaceutical Clients. "Expanding our commercial team is a strong focus of ours as we head into 2019 and we look forward to having Stewart lead these efforts as we continue to build out our imaging, advanced cell culture and image analysis services" described Visikol CEO, Dr. Michael Johnson.
About Visikol
Visikol is a contract research organization that is focused on accelerating drug discovery through the transformation of tissues into actionable and quantitative insights. Visikol is comprised of experts in imaging, digital pathology, machine learning and advanced in vitro models. The company leverages this expertise along with a portfolio of proprietary imaging and image analysis technologies to offer pharmaceutical/biotech companies 3D cell culture assays, digital pathology services, 3D tissue imaging services, high content screening and customized drug discovery solutions. Visikol partners closely with clients in drug discovery efforts and to assist them with using innovative assays for drug screening that are more rapid, reliable, and relevant for screening. In addition to this service offering, Visikol also sells various tissue clearing reagents and kits for researchers that are interested in adopting 3D tissue imaging into their own workflows. For more information about Visikol or its services, please visit our website at visikol.com.