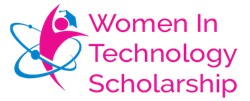 "These impressive women are the next generation of female technology leaders. I am thrilled to support them in their pursuit of education." - Jonna Ward
FOLSOM, Calif. (PRWEB) May 20, 2021
Visionary Integration Professionals (VIP), today announced the winners for the 15th annual Women in Technology Scholarship (WITS) program. VIP has proudly supported more than 125 young women pursuing a career in computer science, information management systems and other IT-related fields.
The Recipients of the 2021 Women in Technology Scholarship are:
Ashley Meccia, Ashburn, VA
Shreeja Kikkisetti, Chantilly, VA
Morgan Young, El Dorado Hills, CA
Alexandra McCoy, Ashburn, VA
Harshita Chaudhari, Potomac Falls, VA
Jing Chen, New York, NY
Kaylin Moss, Mount Pleasant, SC
Riya Singla, Plano, TX
Letizia Fazzini, Cypress, TX
Prisha Singla, Plano, TX
Angela Iyabor, Austell, GA
Katrina Richardson, Gahanna, OH
"We are excited to have received another round of exceptional applicants," said Jonna Ward, CEO of VIP. "These impressive women are the next generation of female technology leaders. I am thrilled to support them in their pursuit of education."
This year's winners were selected from nearly 150 applicants and were evaluated on numerous factors including academic performance, extracurricular activities, essay responses and community involvement.
About VIP
Visionary Integration Professionals (VIP) provides industry-leading management consulting, system integration, and technology deployment solutions. VIP helps its clients strengthen mission outcomes by combining deep industry specialization, agility to adapt as needed, and an unwavering commitment to client satisfaction. VIP brings expertise in how to deploy systems that align people, processes, and technology to accelerate strategic change and to deliver business results in partnership with its clients. Since 1996, VIP has worked with over 1,200 public sector and commercial clients. For more information, visit https://trustvip.com.