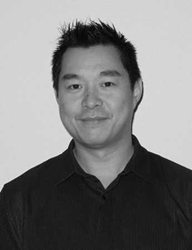 "We are pleased to share some of our success stories in this webinar and invite other healthcare organizations to learn from these experiences."
BOSTON (PRWEB) November 20, 2018
VisionWare, a Civica Company, a leading provider of Master Data Management (MDM) solutions for hospitals, health systems, payers and state and local government organizations, recently announced a 45-minute webinar that will review insights from a research study conducted by Porter Research about the role and value of MDM for payers and hospitals. It will also cover two case studies, one for a large hospital system and one for a health plan, in which MDM helped to reduce the risk of patient errors, generate clean data for actionable analytics, and deliver more coordinated care.
"Hospitals, payers, and HIT vendors alike are continuously looking for ways to deliver high-quality care while reducing costs. Clean data is at the heart of the solution," says Gordon Cooper, Founder & CEO of VisionWare. "We are pleased to share some of our success stories in this webinar and invite other healthcare organizations to learn from these experiences."
The webinar will be held December 18, from 2:00 – 2:45 pm EST. There will be 30 minutes of presentation with an optional 15 minutes for live Q&A at the end of the presentation. Presenting will be Chan Phung, Chief Innovation Officer at VisionWare, and Tim Busche, MBA, President & CEO of Envision Health.
The webinar is open to anyone who works for a healthcare organization, including CIOs, IT team members, HIM directors, data management directors and data analysts. Industry consultants, HIT vendor executives and media are encouraged to join as well. Users can CLICK HERE to register.
About VisionWare
VisionWare, a Civica Company, is a leading provider of Master Data Management (MDM) solutions for healthcare and local government organizations. It provides the tools for both government entities as well as healthcare providers, payers, and technology companies to make critical advancements in digital transformation, analytics, citizen/patient engagement, quality improvement, and compliance. Its solution suite will match, verify, govern, and integrate data, providing one rich, comprehensive view of organizations' patients or citizens. VisionWare has the flexibility to work with multiple systems and across a variety of data silos.