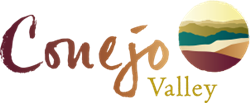 With so much to eat and drink, we are encouraging attendees to stay overnight at one of our region's diverse 15 lodging properties
THOUSAND OAKS, Calif. (PRWEB) November 01, 2022
In preparation for the 11th Annual Taste of Conejo, Visit Conejo Valley is gearing up for the event by providing hotel recommendations to attendees that travel in from near and far. The event will take place on Sunday, November 6, 2022, from 1 to 4 p.m. at the Hyatt Regency in Thousand Oaks.
Food and wine enthusiasts can attend an all-inclusive afternoon of food, wine, beer, and spirit tastings from over 40 local food and beverage establishments.
Some of the top tasting participants will include 14 Cannons, Anna's Cider, California Fish Gril, Clean Juice Agoura Hills, Dusty Nabor Wines, Fatburger & Buffalo's Express, Finney's Crafthouse, Flower Hill Cookie Factory, Giessinger Winery, grabbagreen, Heaven's Hill Estate Vineyard, Herzog Wine Cellars, Historia Bakery Café, LunaOlivo, Made in Italy, Margarita's Mexican Grill, Mouthful Eatery, Oak & Iron, Paul Martin's American Grill, Shake Shack, Smokin Steve's Catering, Sub Zero Nitrogen Ice Cream, Sunland Vintage Winery Tasting Room, Tavern Tomoko & Ladyface Brewing Company, The Fisherman's Wife, The Stand and Ventura Spirits.
"With so much to eat and drink, we are encouraging attendees to stay overnight at one of our region's diverse 15 lodging properties," said President/CEO of Visit Conejo Valley, Danielle Borja. "This is the perfect time for residents looking for a staycation and visitors to book a room, eat, drink and relax."
From relaxed and adventurous to dog-friendly, visitors can book a room at one of the 15 lodging options for all styles and budgets.
For visitors looking for lodging, visit: https://conejo.com/stay. For more information on Taste of Conejo visit https://tasteofconejo.com.
ABOUT VISIT CONEJO VALLEY
Created in 2013, Visit Conejo Valley is the official tourism marketing organization for the cities of Thousand Oaks and Agoura Hills, Calif. With a mission to increase overnight visitation and improve the local economy, Visit Conejo Valley promotes the region's diverse 15 lodging properties, unique outdoor recreation, bustling arts and culture scene, diverse dining and tasting experiences, providing visitors with helpful resources to make the best of their trip and "See Another Side of Southern California." To learn more about accommodations, attractions, and things to do in Conejo Valley, visit conejo.com.