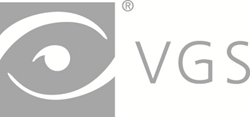 We wanted to celebrate our donors and show our deep appreciation for their commitment to the Center
CRAGSMOOR, N.Y. (PRWEB) June 27, 2019
Visual Graphic Systems (VGS) (http://www.vgsonline.com) has installed a unique new donor recognition wall for Dharmakaya, a nonprofit Buddhist organization, as part of the new 90-acre Dharmakaya Center for Wellbeing. The new wall enables the nonprofit to showcase its appreciation for the generous gifts that made the new Center possible.
Dharmakaya was founded by Trungram Gyalwa Rinpoche PhD, head of the Trungram lineage in the Karma Kagyu school of Tibetan Buddhism. Under his leadership, the new Dharmakaya Center for Wellbeing aims to nurture holistic well-being through programs that awaken both mind and body. The Center runs numerous programs grounded in ancient wisdom and the teachings of the Buddha to help their guests and members cultivate emotional and physical well-being.
The new Center was built through an international collaboration that included Dharmakaya, Lothrop Associates LLP (architects), Stonemark Construction Management, and Visual Graphic Systems.
As the Center relies on the generosity of donors to fulfill its mission, it wanted to use its new facility to recognize the kindness of those donors through a system that would capture the facility's distinctive style and the organization's highest values.
"We wanted to celebrate our donors and show our deep appreciation for their commitment to the Center," says Trevania Henderson, a volunteer with Dharmakaya. "Because we're a retreat center, it's part of our DNA to foster a sense of peace, ease, and simplicity for our visitors, so we wanted the donor wall to resonate with that sense of spiritual calm."
Dharmakaya came to Visual Graphic Systems to ensure the new donor recognition system would fit seamlessly with the Center's unique Western-Eastern design style, offering a permanent space to present donors' names in a beautiful and elegant setting. "All our donor recognition systems are designed to marry up to the spirit of the organization, getting under the hood to capture its unique character," says Matt Buksbaum, executive vice president of Visual Graphics Systems.
The donor wall required nuance and subtlety to meet the Center's needs and capture the delicacy and understated elegance the Center's new architectural and interior design. To achieve this, Visual Graphic Systems walked Dharmakaya through a comprehensive, care-driven process of considering materials, creating samples, and coordinating with the architect. "At the end, we fabricated a full-scale mockup in our workshop," says Lorraine Conte, senior account representative at Visual Graphic Systems. "The marriage of everyone's expertise and needs throughout this collaborative design-build effort succeeded, and we're thrilled the wall has been so well received."
The wall also includes space for future donors. "The donor wall is not only very beautiful and transformative to the reception hall but also cleverly designed, leaving it with room for growth as we add new donors," adds Henderson.
About Visual Graphic Systems
At Visual Graphic Systems (http://www.vgsonline.com), innovation meets value to produce extraordinary results. For over 35 years, our uniquely concurrent process, combined with real-world thinking, has allowed us to design (or utilize your own design), fabricate and roll-out incredible solutions, distinctly tailored to your brand. And with an in-house design studio, 110,000 sq. ft. of manufacturing space, product development, value engineering with intention, and rapid prototyping – all under one roof – we have completely redefined the term "integrated."
About Dharmakaya Center for Wellbeing
The Dharmakaya Center for Wellbeing (http://www.dharmakayacenter.org) provides a wide range of meditation practices drawn from ancient wisdom, for all levels of interest, in order to cultivate physical and emotional wellbeing in the greatest number of people. Founded in 2017 by Trungram Gyalwa Rinpoche, a prominent Tibetan Buddhist lama, the Center is situated on 90 acres in the Catskill mountains of Cragsmoor, New York—a natural spiritual setting.