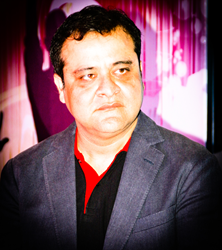 Visume is a platform for change to overcome the recruitment challenges during the VUCA times in the face of the pandemic, and beyond.
NEW YORK (PRWEB) June 16, 2020
Visume.Online Inc announces immediate availability of a new release of its cloud platform with new remote collaboration features to enable zero-touch hiring.
"It's a brave new world, and COVID-19 has changed the recruitment dynamics permanently. The new release of Visume takes care of the need of candidates and recruiters to minimize physical meetings, while enhancing the candidate experience and online evaluation mechanisms," said Parag Grover, Founder of Visume.
Collaboration Features

Online Interviews: Visume allows the recruiters to conduct both asynchronous and synchronous interviews. Candidates can give the assessments tests on the platform (such as coding evaluation or psychometric evaluation). Also, both the candidate and recruiters use the inbuilt scheduling and video-conferencing features to remotely connect and carry on the recruitment process.
Collaboration with Third Parties: Visume can be owned by anyone in recruitment value chain, such as Hiring Consultants, RPO's, Staffing Agencies, Campus Placement Cells or Talent Acquisition teams, to collaborate with the other parties involved in the recruitment process viz. Job Boards, Assessment Providers and other sourcing channels. This unique model further extends the utility of the platform across different user types.
Collaborative Scorecards: Visume generates collaborative scorecards weighted across various evaluation stages based on the inputs from all the users involved and minimizes the need of manual compilation of data.
About Visume
Visume.Online Inc is based in New York, USA and is committed to delight and empower Human Resources function with the next-generation of data-driven digital transformation tools. The flagship product, Visume, is a smart recruitment process transformation solution that transforms the talent acquisition process and focusses on hiring for performance. The intelligent cloud platform uses Robotic Process Automation and Artificial Intelligence concepts to enable high-performance hiring.