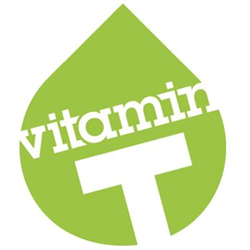 LOS ANGELES (PRWEB) October 11, 2018
Vitamin T, the creative and marketing talent agency for some of the world's biggest and fastest moving brands, and The Webby Awards, the leading international awards organization honoring excellence on the Internet, announced today the creation of a new online destination for creative and marketing professionals, the Career Content Hub. The new website will feature exclusive content from top industry creatives and Webby Award winners and is designed to promote career advancement, enhancement and, yes, a little entertainment too.
The Career Content Hub represents the latest evolution in the long-standing relationship between creative staffing agency Vitamin T and The Webby Awards. As the "official career partner of The Webby Awards," Vitamin T's goal with the new, joint initiative is to make the Career Content Hub the online destination of choice for creative talent and marketing professionals looking to learn from industry thought leaders. The Hub will feature curated content including videos, blogs, guides, and interviews, and includes titles such as "Common Interview Mistakes to Avoid," "5 Strategies for Successful Freelancing" and "10 Tips for Hiring the Right Creative." New content from Vitamin T and The Webby Awards will be added regularly to keep audiences engaged and informed.
"The Webby Awards represent excellence in digital," said Susie Hall, president of Vitamin T. "As partners, we've worked hard for the past 8 years to develop content that highlights trends impacting the digital workforce. The launch of our Career Content Hub is built with knowledge from those efforts, to make the matchmaking experience even better for the digital community."
The inaugural launch of Career Content Hub features dozens of videos, articles, and tips for digital creatives and hiring managers, including:

Vitamin T's 2018 Digital Creative & Marketing Salary Guide
The "Bad Answers to Interview Questions" video series
"7 Hiring Tips from Facebook's Creative Strategist"
"7 Mistakes on Social Media That Could Ruin Your Job Prospects"
And interviews with award-winning creative directors and designers
To visit the Career Content Hub, go to http://www.webbyawards.com/vitamin-t/.
About Vitamin T
Vitamin T is an innovative creative and marketing talent agency for some of the world's biggest and fastest moving brands. We combine technology and best-in-class recruiting practices to understand your unique needs and provide you with cutting-edge creative and digital talent, FAST. And we back up everything we do with a 110% money-back guarantee.
Contact Details:
Tim Donnelly, Media Contact
Phone: 323.475.7372
Email: tdonnelly(at)vitamintalent.com
Address: Vitamin T
5670 Wilshire Blvd #1000
Los Angeles, CA 90036
Source: Vitamin T