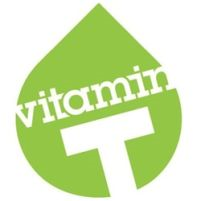 LOS ANGELES (PRWEB) November 29, 2018
Representatives with Los Angeles-based Vitamin T announced today that it has rebranded its Temp-To-Perm solution as Progressive Hire.
"Progressive Hire lets you retain top-tier candidates for up to three months to see how they gel in your real-world work environment, all while keeping your projects moving forward," said Susie Hall, president of Vitamin T, a leading talent agency for digital creatives and marketers.
Hall went on to reveal that 41 percent of companies estimate that a bad hire costs them more than $25,000, but one company in four estimates it's over $50,000.
"This statistic is not surprising once you've factored in the costs of recruiting, lost business, training, and possible legal action," said Hall. "What's great about Progressive Hire is that those who give it a try have three full months to assess how much they love a talent or client before committing. In addition, they enjoy weekly payroll and Vitamin T's full benefits package."
During the initial trial period, employees still enjoy all the full-time perks that Vitamin T is famous for, including fully subsidized health/dental/vision benefits, a 401(k) plan, weekly direct deposit, and free online training.
"When it comes to staffing, Vitamin T has plenty of know-how, which is how we came up with our Progressive Hire service," Hall said, before adding, "We used to call this Talent Bridge, but changed it, because being hired sounds way better than walking off a bridge.
About Vitamin T
Vitamin T is an innovative creative and marketing talent agency for some of the world's biggest and fastest moving brands. We combine technology and best-in-class recruiting practices to understand your unique needs and provide you with cutting-edge creative and digital talent, FAST. And we back up everything we do with a 110% money-back guarantee. We also provide subsidized medical, dental, and vision benefits, as well as a 401(k) plan—not to mention free online training through Aquent Gymnasium. To learn more, please visit: https://vitamintalent.com.
Contact Details:
Tim Donnelly, Media Contact
Phone: 323.475.7372
Email: tdonnelly(at)vitamintalent.com
Address: Vitamin T
5670 Wilshire Blvd #1000
Los Angeles, CA 90036
Web: https://vitamintalent.com/
###