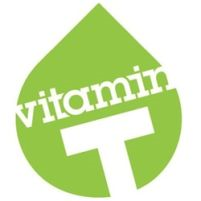 LOS ANGELES (PRWEB) February 08, 2019
Vitamin T, a leading staffing agency in the creative, digital and marketing industries, announced today that they have earned ClearlyRated's Best of Staffing® Client and Talent Diamond Awards after winning the Best of Staffing Client and Talent Awards at least five years in a row for providing superior service to their clients and placed talent.
Presented in partnership with CareerBuilder, ClearlyRated's Best of Staffing winners have proven to be industry leaders in service quality based entirely on ratings provided by their clients and the candidates they've helped find jobs. On average, clients of winning agencies are 2.2 times more likely to be completely satisfied and candidates who have been placed by winning agencies are 1.7 times more likely to be completely satisfied with the services provided compared to those working with non-winning agencies.
Focused on helping to connect people with the right job openings at U.S. and Canadian companies, Vitamin T received satisfaction scores of 9 or 10 out of 10 from 76.6% of their clients and 65.2% of their talent, significantly higher than the industry's average. With fewer than 2% of all staffing agencies in the U.S. and Canada earning the Best of Staffing Award, just 35% of the 2019 Best of Staffing winners earned the Diamond Award distinction. The winners of this award truly stand out for exceeding client and candidate expectations.
"We are thrilled to win ClearlyRated's Best of Staffing Award again this year and to have improved our scores yet again for both client and talent. I'm proud to work for a company that doesn't just ask for feedback but uses it to provide exceptional experiences for our customers. It's exciting that our hard work is valued, and we're so grateful to all of our clients and talent that took the time to provide their honest feedback." Vitamin T's President, Susie Hall said.
"In today's historically tight labor market, hiring managers and job seekers need a clear and reputable way to vet potential staffing and recruiting partners," said ClearlyRated's CEO Eric Gregg. "Best of Staffing winners have set themselves apart by demonstrating their ongoing commitment to client and candidate service, consistently investing in a survey and feedback program that brings transparency to the client and talent experience at their firm. I'm thrilled to showcase these service leaders alongside their validated client and talent ratings on ClearlyRated.com!"
About Vitamin T
Vitamin T is an innovative creative and marketing talent agency for some of the world's biggest and fastest moving brands. We combine technology and best-in-class recruiting practices to understand your unique needs and provide you with cutting-edge creative and digital talent, FAST. And we back up everything we do with a 110% money-back guarantee. We also provide subsidized medical, dental, and vision benefits, as well as a 401(k) plan—not to mention free online training through Aquent Gymnasium. To learn more, please visit: https://vitamintalent.com.
About ClearlyRated
ClearlyRated (formerly known as Inavero) administers more staffing agency client and talent satisfaction surveys than any other firm in the world, reporting on more than 1.2 million satisfaction surveys from staffing agency clients and job seekers each year. Committed to delivering ongoing value to the industry, ClearlyRated is proud to serve as the American Staffing Association's exclusive service quality partner. Learn more at ClearlyRated.com/Solutions.
About Best of Staffing
ClearlyRated's Best of Staffing® Award is the only award in the U.S. and Canada that recognizes staffing agencies that have proven superior service quality based entirely on ratings provided by their clients and job candidates. Award winners are showcased by city and area of expertise on ClearlyRated.com – an online business directory that helps buyers of professional services find service leaders and vet prospective firms – based exclusively on validated client and talent ratings and testimonials.
Contact Details:
Tim Donnelly, Media Contact
Phone: 323.475.7372
Email: tdonnelly(at)vitamintalent.com
Address: Vitamin T
5670 Wilshire Blvd #1000
Los Angeles, CA 90036
Web: https://vitamintalent.com
###