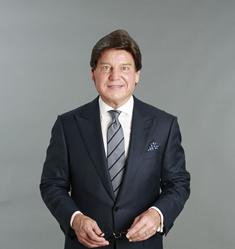 HOUSTON (PRWEB) May 06, 2020
Paul Vitenas MD, FACS is happy to announce the reopening of Vitenas Cosmetic Surgery. Dr. Vitenas and his team will resume all treatments and surgical procedures using the strictest safety methods and carefully following the city of Houston's COVID-19 guidelines.
Dr. Vitenas and his staff have always been committed to providing the safest noninvasive and surgical procedures possible. While this dedication safety continues, opening the practices during the COVID-19 pandemic comes with new rules and restrictions. While some of these temporary guidelines may feel inconvenient, they are in place to protect both the public and our team as we ease back into operations. The practice asks that everyone continue to follow the safety guidelines set by the CDD, Governor Abbott, Mayor Sylvester Turner and County Judge, Lina Hidalgo.

Everyone will be required to wear a facemask while in our office.
A safety questionnaire must be filled out at the time of the consultation or appointment. We reserve the right to ask anyone to reschedule should we determine there is a risk of infection.
Staff will take everyone's temperature before they enter the facility.
After this unexpected absence, the staff at Vitenas Cosmetic Surgery and Mirror Mirror Beauty Boutique are more than ready to welcome back our patients. Dr. Vitenas first shared the good news on Instagram: "I want to make the announcement that (May 1st) we will open for business as usual, per Governor Abbott's recommendations. We will continue to observe the CDC guidelines on being safe." He went on to say, "This is a huge advance in this ongoing pandemic saga and one that we have all wished for for quite a while now." The entire staff is eager to get back to work, getting patients safely ready for Houston's swimsuit season.
ABOUT DR. PAUL VITENAS
Dr. Vitenas is a board-certified plastic surgeon with more than 30 years of experience. Opening his private practice in Houston, Vitenas Cosmetic Surgery has grown from a small office south of the city to a large, custom-built facility in the exclusive River Oaks neighborhood. This one-of-a-kind building, on the corner of Richmond and Drexel, includes treatment rooms and Dr. Vitenas' personal operating suites, the Houston Surgery Center. Free, off the street parking and the private entrance are designed for discretion and patient safety. Mirror Mirror Beauty Boutique can be found on the first floor, giving patients a wide range of noninvasive services, such as Botox and CoolSculpting, as well as an extensive selection of physician-quality skincare.
To schedule a free consultation at Vitenas Cosmetic Surgery, contact a patient coordinator at 281.484.0088. If you have any questions or concerns about safety measures and what we are doing to protect your health, please reach out to our staff. For additional information on the safety guidelines, see the Harris County COVID-19 site. We hope to see you all soon.