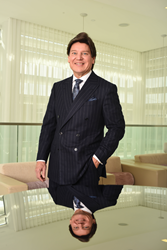 HOUSTON (PRWEB) October 18, 2018
Paul Vitenas, MD, FACS, founder of Vitenas Cosmetic Surgery, is honored to announce that his practice has been named one of the Top Cosmetic Surgery Practices in the United States. The prestigious recognition was presented by Aesthetic Everything during the 2018 Aesthetic and Cosmetic Medicine Awards in October.
Aesthetic Everything is the largest social network of cosmetic and beauty professionals in the world. Considered the #1 promotional source for all information in the aesthetics industry, the group stays at the forefront of current trends in cosmetic medicine. Each year, Aesthetic Everything hosts the Aesthetic and Cosmetic Medicine Awards, putting together a list of the top practices and providers to assist future consumers to find the results they desire.
This year, more than 30,000 online votes were cast for the best in aesthetic medicine, covering all aspects of the specialty including doctors, aestheticians, publications and products. Throughout the month-long voting period, anyone from the public could cast their ballot online. Winners were determined through a tabulation of the total number of votes, as well as overall patient satisfaction and online ratings.
Vitenas Cosmetic Surgery's recognition as a Top Cosmetic Surgery Practice in the United States is the culmination of Dr. Vitenas' illustrious, 30+ year career in plastic and cosmetic surgery. Dr. Vitenas himself holds an impressive resume of awards and recognitions, including earning a Top 10 Plastic Surgeons in Middle America award, Top Board-Certified and Accredited Doctor by Modern Luxury Magazine, a Castle Connolly Top Doctor, the City Beat News Spectrum Award for Excellence in Customer Service and the RealSelf 100. Vitenas Cosmetic Surgery has been named as a Top Cosmetic Clinic by the Top Choice Awards and won the 2015 Healthcare Design Award from the American Institute of Architects.
Dr. Vitenas explains the success of his private practice, "By creating a safe, welcoming space, (we can) ensure that everyone coming into Vitenas Cosmetic Surgery will feel relaxed and comfortable in their decision to seek out aesthetic enhancements." He then continues, "The unique ability to consistently deliver optimal results requires a rigorous combination of meticulous training and decades of hands-on experience, as well as an innate artistic eye." Dr. Vitenas' skill and dedication are what keeps his patients among the most satisfied cosmetic surgery clients in the country.
ABOUT VITENAS COSMETIC SURGERY
Vitenas Cosmetic Surgery was established in 1991 by Dr. Vitenas. Over the years, the office has developed a reputation as one of Houston's most recognizable and reliable providers for cosmetic surgery and aesthetic procedures. Since receiving his medical degree from the Tulane University School of medicine, Dr. Vitenas has created his own unique technique for many cosmetic procedures, assuring the most efficacious results. Dr. Vitenas' most requested procedures include breast augmentation, body contouring techniques and vaginal rejuvenation.
If you would like to know more about Vitenas Cosmetic Surgery, contact our office at 281.484.0088. New patient consultations with Dr. Vitenas are complimentary and can be scheduled in-person or online. Located on Richmond Avenue, our office is close to Houston's best dining, shopping and hotel accommodations. For additional information on the 2018 Aesthetic and Cosmetic Medicine Awards or to view the full list of winners, visit the Aesthetic Everything site.