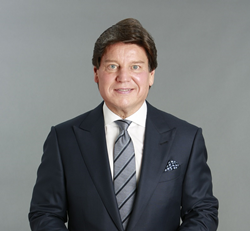 HOUSTON (PRWEB) April 15, 2019
Vitenas Cosmetic Surgery is excited to announce the Houston practice has now surpassed 400 Google reviews. This high volume of positive patient testimonials is rare among plastic surgery offices. The outpouring of good online reviews on Google, Yelp, Facebook and RealSelf is a direct result of the hard work of practice founder, Paul Vitenas MD FACS, and his dedicated team of aesthetic professionals.
Beginning the online review trend in 2012, Google has become a leading source of consumer information. Among the most trusted destinations for consumer reviews, Google provides an easy to use forum for both positive and negative feedback. For the field of cosmetic surgery, exclusively offering elective procedures, Google reviews provide a unique opportunity for patients to share their honest opinions regarding their choice of provider. Today, most patients are likely to check online reviews of a medical practice before they schedule their initial office visit.
Vitenas Cosmetic Surgery's extensive list of Google reviews tells those Houston-area residents who are considering their own plastic surgery procedure they can confidently move forward with the award-winning practice. Achieving this remarkable number of patient testimonials requires a talented, visionary surgeon and hard-working group of nurses, aestheticians, surgical techs, and patient coordinators, all with a shared goal for patient satisfaction.
The hundreds of Google reviews for Vitenas Cosmetic Surgery include patients from a wide variety of backgrounds and a range of aesthetic procedures, from noninvasive treatments to extensive cosmetic surgery. Some of the happiest clients report, "Dr. Vitenas is a true master of his craft. He and his staff are all extremely nice, caring and professional," and "I don't know what I like more; (Dr. Vitenas') staff and how happy they are to work there or his beyond talented work.". Each review is read by Dr. Vitenas and his team, addressing any issues the testimonial may highlight.
ABOUT VITENAS COSMETIC SURGERY
Dr. Paul Vitenas is a board-certified plastic surgeon with more than 30 years of plastic and cosmetic surgery experience. A graduate of Tulane University Medical School, Dr. Vitenas completed an elite Orthognathic Surgery Fellowship in the Department of Oral and Maxillofacial Surgery at the Louisiana State Medical Center, and a highly-selective Craniofacial and Cosmetic Surgery Fellowship at the Hospital Necker and Clinic Belvedere in Paris, France. In 1991, Dr. Vitenas began his private practice in Houston, opening Vitenas Cosmetic Surgery.
Located on the corner of Richmond Avenue and Drexel Street in River Oaks, Vitenas Cosmetic Surgery's state-of-the-art building is easily reached from all areas of the city, including Friendswood, The Woodlands, Katy, and
The Heights. The practice brings patients a full range of innovative surgical procedures, including breast augmentation, abdominoplasty and liposuction. All procedures are performed in Dr. Vitenas' private surgical suites at the Houston Surgery Center, located in the Vitenas Cosmetic Surgery building.
If you would like to find out more about Dr. Vitenas' surgical and noninvasive treatments, go to Vitenas Cosmetic Surgery or call the office at 281.484.0088. Our office invites you to take a minute to peruse Dr. Vitenas' more than 400 Google reviews or the additional online patient testimonials.