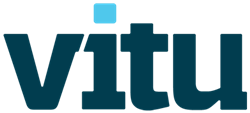 AGOURA HILLS, Calif. (PRWEB) December 11, 2019
Vitu, a leading innovator in providing cutting-edge Vehicle-to-Government (V2Gov) services to the motor vehicle industry, today announced it has become a participant in the CDK Global Partner Program, the largest marketplace of third-party automotive applications and integrations. CDK Global, Inc. (Nasdaq: CDK) is the largest provider of integrated information technology solutions to the automotive retail industry.
As a member of the CDK Partner Program, Vitu will provide dealers and OEMs with an application that helps them drive their business forward.
"Vitu is excited to join the CDK Global Partner Program," said Don Armstrong, CEO and co-founder of Vitu. "With this partnership, our dealership clients can expect increased efficiency with more seamless integration of DMS data across our Vitu and DMVdesk solutions."
The Vitu platform and its California counterpart, DMVdesk, facilitates ERT/EVR transactions across the country. Backing this innovative technology is an extensive support staff of local, knowledgeable experts. Vitu's dealership partners will find that deals import quickly, making the generation of Title & Registration forms at the time of sale that much easier and creating a streamlined eFiling process.
"We're very pleased to introduce Vitu as the newest member of the CDK Global Partner Program," said Howard Gardner, vice president and general manager of CDK Data Services. "Vitu is a welcome addition to our vibrant program, which provides dealers with a range of choices and the assurance that their programs will be seamlessly integrated with our applications."
About the CDK Global Partner Program
The CDK Partner Program now numbers more than 500 partner companies and 840 unique applications auto dealers can use to run their businesses. As part of the CDK ecosystem, the CDK Partner Program provides data and workflow integration to a wide range of third parties, OEMs and dealers. For a full list of partners and applications available through the program, visit cdkglobal.com/us/partners-list.
About CDK Global
With $2 billion in revenues, CDK Global (Nasdaq: CDK) is a leading global provider of integrated information technology solutions to the automotive retail and adjacent industries. Focused on enabling end-to-end automotive commerce, CDK Global provides solutions to dealers in more than 100 countries around the world, serving approximately 30,000 retail locations and most automotive manufacturers. CDK solutions automate and integrate all parts of the dealership and buying process, including the acquisition, sale, financing, insuring, parts supply, repair and maintenance of vehicles. Visit cdkglobal.com.
About Vitu
Vitu is an innovative company providing cutting-edge services to government partners, the motor vehicle industry and consumers. The Vitu platform and its solutions are backed by the highest level of customer service and reimagines how drivers, businesses and administrators interact with vehicles and technology. Vitu currently operates throughout the United States and Northern Ireland. Visit vitu.com.