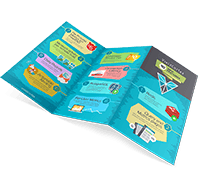 We aim to raise the bar for database monitoring the same way MySQL has raised the bar for open source databases.
Charlottesville, VA (PRWEB) May 05, 2015
VividCortex, the monitoring solution for the modern data system, received the MySQL Community Award for Application of the Year at Percona Live 2015. Since launching in April 2014, the SaaS product for database monitoring has provided unparalleled query insight and given customers a clear view of what is happening on their production servers, allowing companies to improve application and server performance and maximize resources. This award recognizes the new standard for database monitoring, one that goes beyond graphs and charts to provide actionable data. VividCortex will continue to build a service that enables IT teams to manage distributed systems and continuous workflows effectively.
ADDITIONAL HIGHLIGHTS
Revenue and customer growth are more than 500% year over year
Customer retention and satisfaction are extremely high, and customer adoption is expanding rapidly
Thus far in 2015, VividCortex has expanded to two additional databases, PostgreSQL and Redis
Last quarter alone, VividCortex made a number of product enhancements to further improve database monitoring. View here.
The team has released 35+ open-source code repositories
Quotes:
"It's an honor to receive this award from the MySQL community. We aim to raise the bar for database monitoring the same way MySQL has raised the bar for open source databases. Our product would not be at this point without the dedication and help of our employees, friends, customers and investors. We thank them for their support and look forward to many years of mutually beneficial relationships. On a personal note, as a previous recipient of Community Member of the Year award, and having dedicated the last decade of my life to the MySQL community, this is deeply meaningful to me."
About VividCortex
Database management software is at the core of IT systems, but often operates as a black box. VividCortex has created the first comprehensive tool designed specifically to provide actionable insight and a high definition window into the inner workings of databases with unprecedented detail, accuracy, and ease-of-use. Visit us at http://www.VividCortex.com and read our blog at VividCortex.com/blog/