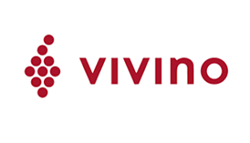 SAN FRANCISCO (PRWEB) November 18, 2021
Vivino has been named the 2021 Retailer/Marketplace of the Year by Wine Enthusiast Magazine. Honored as an innovative trailblazer in the wine and alcohol world, Vivino's mission is to democratize how the world discovers and buys wine through community ratings, reviews and personalization by combining the wisdom of the crowd with machine learning. The company is focused on the conversion of its more than 54 million app users to buyers as the thirst for wine e-commerce grows.
Vivino was founded in 2010 and was born from a common frustration - of the millions of wine options available, there was no easy way to pick out a wine, and the choice was overwhelming. In the eleven years since its founding, Vivino has evolved into a one-of-a-kind resource that takes consumers from exploration to discovery to purchase. This award solidifies Vivino's place in the end-to-end journey of a wine consumer.
The Wine Star Awards are considered one of the most prestigious awards in the alcoholic beverage industry, and Vivino is recognized as a leader in the award's only commerce category. Each year, the editors of Wine Enthusiast honor the individuals and companies that have made outstanding achievements in the wine and beverage world. This year marks the 22nd anniversary of Wine Enthusiast's Wine Star Awards. Award winners will be featured in the "Best of Year" December 31 issue and at Wine Enthusiast's annual black-tie gala on Monday, February 7, 2022.
"Vivino is squarely focused on opening up the world of wine. For us, a major focus is connecting our community of millions to the incredible wines of the world through a seamless purchase experience," says Vivino's CEO Olivier Grémillon. "We owe our success to our engaged and passionate community of users who contribute thousands of ratings to Vivino every single day. This shared knowledge provides all wine shoppers the chance to find the right wine every time. We also are deeply grateful to our retailer and producer partners."
"Vivino and Wine Enthusiast share a vision of making wine more approachable and enjoyable to all," comments Adam Strum, Chairman, CEO, and Co-Founder of Wine Enthusiast Companies. "We are thrilled to recognize Vivino in this year's Wine Star Awards for the growth and success they have experienced over the last 11 years. From their label scanning technology to the incredible network of global retailers in their marketplace, Vivino makes it easier for people everywhere to drink the wines they love and discover their next favorite."
Vivino's strength in numbers has revolutionized the way people experience and purchase wine, with features like wine label and menu scanning, Taste Characteristics, and Match for You, which uses machine learning to give users a unique match score for all wines in the world. Vivino simplifies the wine-buying process to make it less daunting, acting as a convenient and trustworthy resource to purchase wine online.
The Vivino community comprises millions of wine drinkers worldwide and has long been trusted for unbiased ratings, totalling almost 200 million to date. Vivino has experienced exponential growth in the past few years due to a focus on innovation, expanded funding, and improved technology. The platform lists more than 14 million wines, hundreds of thousands of which are available to purchase from hundreds of producer and retailer partners in 17 countries.
About Vivino
Vivino empowers people to enjoy wine to the fullest. Wine is about so much more than just a great label; it's about an experience and community and, of course, what's in the bottle. That's where Vivino comes in. As the world's largest online wine marketplace and most downloaded wine app, the Vivino community is made up of millions of wine drinkers from around the world, coming together to make buying the right wine simple, straightforward, and fun. Vivino uses crowd-sourced data to personalize wine recommendations so that every community member feels confident about their wine choices. Created for everyone who likes wine—from the wine curious to the wine enthusiast—the Vivino app is available for free on both Apple and Android devices.