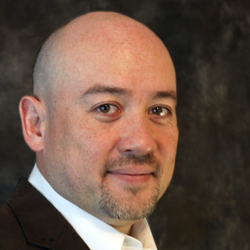 "Reuben is truly an expert in his craft and is that rare breed that can get deep into the details and weeds of SEO..." said Mark Jackson, President/CEO of Vizion Interactive
IRVING, Texas (PRWEB) March 04, 2021
Vizion Interactive announced that Reuben Yau will be joining its executive team. Mr. Yau joins Vizion Interactive after having served as VP SEO & Content at Micro Center and previously as VP, Group Director, SEO at Reprise Digital.
"Reuben is truly an expert in his craft and is that rare breed that can get deep into the details and weeds of SEO, including the technical elements, but focus on the larger picture to help executives, IT departments and peers understand the broad picture strategic focus of the efforts and break down that bigger picture into actionable priorities, which leads to significant organic growth," said Mark Jackson, President/CEO at Vizion Interactive.
Mr. Yau brings significant experience to the Vizion Interactive SEO team, having worked on Nationwide (Insurance) and ALDI, amongst several other projects while at Reprise Digital. Under Mr. Yau, Reprise had realized significant growth of its SEO department and he is excited for the opportunity to help Vizion Interactive.
"I'm thrilled to be working with Mark and the team at Vizion Interactive," said Reuben Yau, VP SEO, Vizion Interactive. "Their industry expertise, strong reputation, and client success are inspiring and I'm looking forward to contributing my 20 years of SEO and digital marketing experience."
Reuben Yau Joins Vizion, Effective March 8, 2021.
Reuben will be joining an already senior-level SEO team at Vizion Interactive, whose work includes holistic SEO practices including Technical, Content Marketing, Local Listing Management, Enterprise Analytics and Site Architecture/Taxonomy work across B2B, B2C, eCommerce and Franchise organizations, nationwide.
About Vizion Interactive
Founded in 2005, Vizion Interactive is a leading digital marketing agency, specializing in SEO, Paid Media (Paid Search/Display/Shopping/Video and Amazon Ads), Website Design/Development, Email Marketing, Analytics/Enterprise Reporting and Conversion Rate Optimization. Vizion Interactive brings the tools and process that you'd expect from the largest digital marketing agencies, the specialized skills of a boutique and the care and attention of an independent contractor.
The names of actual companies and products mentioned herein may be the trademarks of their respective owners.
For more information, press only:
Kristien Matelski
888.484.9466
kristien@vizion.com
For more information on Vizion Interactive:
https://www.vizion.com