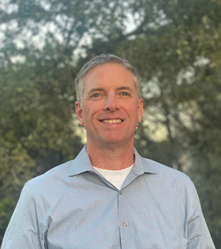 ConverseNow announces Jon Dorch as Head of Product. Jon will develop a roadmap for the next generation of digital experiences leveraging his industry experience at Sonic Drive-In and Whole Foods Market.
AUSTIN, Texas (PRWEB) November 23, 2020
Today ConverseNow announces that Jon Dorch has joined the team as Head of Product. ConverseNow is building the most valuable restaurant technology using AI as restaurants look for digital transformation to support increased order volume on high volume voice channels such as drive-thru, due to a sudden change in customer behavior because of COVID. Jon will be joining the company from Sonic Drive-In, where he led digital transformation and modernization of the brand's e-commerce operations as Vice President of Digital.
Jon is excited to be developing a roadmap for the next generation of digital experiences in the restaurant space leveraging AI. As Head of Product, he will lead a team of engineers to transform what is possible, delivering more personalized customer interactions and developing solutions that drive more traffic and larger average order sizes for restaurant operators. These solutions will help restaurant operators improve their metrics around order accuracy, order to service time, and customer experience.
Before Sonic Drive-In, Jon was responsible for consumer-facing digital experiences at Whole Foods Market as Senior Global Director of Experience Design, Product Management, and Mobile. He worked at the retail brand, which has since become a household name.
Leading teams across digital product, social media, email, digital creative, and digital merchandising, Jon helped to create a global example of excellence in streamlined experience between digital and brick-and-mortar stores at Whole Foods Market.
Jon is excited to get started as an integral part of what ConverseNow founders Vinay Shukla and Rahul Aggarwal are planning to build, as he explains:
"I met the ConverseNow founders while researching AI solutions in the restaurant space and found their application of the tech uniquely practical – they had a vision I wanted to be a part of. What I'm most excited about working on is what's next! We have an evolving, forward-looking roadmap that is informed by data and technology. Working on solutions that are continuously improving and rapidly changing is super exciting."
"AI allows us to serve customers faster and with greater accuracy." Jon continues, "It allows us to better meet customers' preferences for channel, content, and privacy."
Referring to his invaluable experience at Sonic Drive-In and Whole Foods Market, he adds: "It's not a single area of experience that I arrive with, but rather a fortunate blend of areas that fit well. I'm passionate about creating digital experiences that people like to use, I've participated in transformative projects, and I have the all-important restaurant industry experience."
ConverseNow co-founders Vinay Shukla and Rahul Aggarwal both expressed their excitement at the experience and first-hand industry knowledge that Jon brings to the table.
"Jon brings a unique blend of operations and AI-led digital transformation experience in the restaurant industry," says Vinay Shukla, CEO at ConverseNow. "Restaurants will see an increase in traffic in take-out and drive-thru channels due to changes in consumer behavior as the industry recovers post-COVID-19. We are thrilled to have Jon join the ConverseNow team as Head of Product to lead product initiatives across these channels."
COO and CPO at ConverseNow, Rahul Aggarwal adds, "Jon is an outstanding addition to the team. We are more than excited to have him as part of the ConverseNow team and look forward to extending our products and services by leveraging his wealth of knowledge about the industry."
Looking forward to the post-Covid food industry, ConverseNow is in a unique position to help brands maximize revenues in drive-thru and takeout channels. Jon's experience and expertise will help drive success at this time of great challenges but also of opportunity.
About ConverseNow:
ConverseNow is a voice artificial intelligence (AI) startup automating and personalizing restaurant orders on high-volume voice channels. The context-aware human-hybrid AI technology takes orders autonomously in a human-like manner. AI uses anonymized abstracted machine intelligence to predict customer ordering behavior and offers highly relevant and personalized recommendations to drive upsell. ConverseNow is the only company that provides a channel-agnostic voice AI solution by design that works on phone, drive-thru, and kiosk channels alike.
For more information, visit http://www.conversenow.ai.