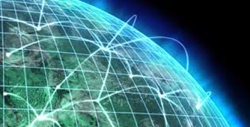 How Do You Choose Among the Sea of VoIP SIP Service Providers?
New York, NY (PRWEB) June 17, 2015
SIP, the session initiation protocol, is the IETF protocol for VOIP and other text and multimedia sessions, like instant messaging, video, online games and other services. With the increased demand for VoIP SIP (http://voipsip.org) business services in New York, N.Y., Solveforce is now poised for great success in the northeast.
SIP can be regarded as the enabler protocol for telephony and voice over IP (VoIP) services. The following features of SIP play a major role in the enablement of IP telephony and VoIP SIP (http://voipsip.org/):

Name Translation and User Location: Ensuring that the call reaches the called party wherever they are located. Carrying out any mapping of descriptive information to location information. Ensuring that details of the nature of the call (Session) are supported.
Feature Negotiation: This allows the group involved in a call (this may be a multi-party call) to agree on the features supported in recognizing that not all the parties can support the same level of features. For example video may or may not be supported; as any form of MIME type is supported by VoIP SIP (http://mplsip.org/), there is plenty of scope for negotiation.
Call Participant Management: During a call a participant can bring other users onto the call or cancel connections to other users. In addition, users could be transferred or placed on hold.
Call feature changes: A user should be able to change the call characteristics during the course of the call. For example, a call may have been set up as 'voice-only', but in the course of the call, the users may need to enable a video function. A third party joining a call may require different features to be enabled in order to participate in the call
Media negotiation: The inherent SIP mechanisms that enable negotiation of the media used in a call, enable selection of the appropriate codec for establishing a call between the various devices. This way, less advanced devices can participate in the call, provided the appropriate codec is selected.
About Solveforce Ethernet Fiber Internet
Voipsip.org is managed by SolveForce, a Master Agency that offers its consulting services in New York, and has been providing business solutions since 2004. They are recognized all over the globe as a private ethernet & telecom consulting agency that offers NY advisory and auditing services for the telecommunications and Internet industry. Founded by Ron Legarski, this master agency has accomplished many awards and achievements. With high quality New York VoIP SIP telecom and ethernet fiber internet solutions to offer, the company's future plans are to integrate even more cities and companies in their coverage areas and remain the leader in the telecom & internet solutions industry throughout New York.
SolveForce.com, LLC can be reached at 888-765-8301 via toll free or visit one of their real-time quoting websites at http://www.solveforce.com/new-york/.