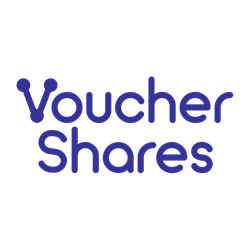 The greatest threat to our planet is the belief that someone else will save it…
LONDON (PRWEB) August 05, 2020
While most countries and businesses are still struggling with the global Covid-19 pandemic and its economic impact, Voucher Shares team made a decision to continue its donations to the World Land Trust – the International Conservation charity.
Voucher Shares CEO, Tatiana Larsen, says:
"Voucher Shares brand was launched in 2019 keeping Green Initiatives and Sustainability at its heart. While the global lockdown brought us business challenges, similar to many other businesses, we feel that it's our duty to focus on a long-term goal.
"When helping to save money on everyday shopping, like every other voucher code website, VoucherShares.co.uk also continues to support the World Land Trust Action Fund for the second year running. With many businesses and individuals cutting down their spending budgets at the moment, conservation charities need financial support now more than ever. The World Land Trust Action Fund offers support to the most urgent conservation projects globally, and in many cases, it is the last chance to save endangered forests, wildlife and unique habitats, working alongside WLT's local conservation partners.
"I have seen deforestation first-hand, and along with my friend, colleague, and Voucher Shares' co-founder Miranda Coombes, we are determined to help protect tropical forest habitat through our business.
Both mothers and experienced businesswomen, we are also involved in educational projects and happy to share our learnings about sustainability and conservation with children. We believe starting at a grass roots level is key to ensuring our planet is protected for generations to come.
"We work with pretty much all of the main brands but we put the spotlight on the brands that are going that extra mile to be sustainable and eco-friendly. Our aim? To provide our users with the knowledge to make the right choices and help support a great charity. We can all see the huge benefits on the environment during lockdown, birds started singing again, our consumption of fossil fuel dropped off a cliff, there were many negatives but also many positives from a global environmental perspective. However, it's vital to keep shopping sustainably, keep recycling, keep thinking about the impact we are having on our environment. We can't rely on the Government, a pandemic or global crisis to make these changes. We are all responsible. We need prosperous economies with conscious consumers and producers, who can promote and maintain sustainable, eco-friendly ways of living."
We hope that our shoppers will choose not just any voucher codes, but Green voucher codes when shopping online.
About Voucher Shares: Voucher Shares limited is based in the UK and launched its Green Voucher Codes website, VoucherShares.co.uk in 2019. The website offers discount codes, voucher codes and deals with thousands of retailers. Voucher Shares curates content and blogs around sustainability, putting it at the heart of everything it does. Voucher Shares users can also share codes and best deals with their friends to earn money. Simply register an account with Voucher Shares, share codes with your friends and earn when they shop. Voucher Shares moto is: Save, Share, Earn – One for You, one for the Planet.
About World Land Trust Action Fund:
World Land Trust (WLT) pioneered the concept of purchasing and protecting land for conservation, starting in 1989, and has, since then, funded ground-breaking habitat protection for more than 30 years, with an impressive track record of achievements. Sir David Attenborough is one of the WLT patrons, Britain's best known and most loved Natural History Filmmaker. Sir David has supported the work of the WLT since its foundation in 1989 and became a WLT patron in 2003. Wildlife presenter, author and adventurer Steve Backshall; English cricketer and television personality, David Gower; and charismatic television presenter, spectacular wildlife photographer, author and wildlife expert, Chris Packham are also WLT patrons.
Donations to World Land Trust's Action Fund enable WLT to act quickly, whenever and wherever urgent conservation action is needed. The Action Fund demonstrates the possibility and positivity of taking pre-emptive steps to protect these precious wildernesses, for nature, for us and for the future.