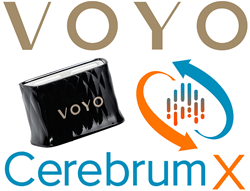 The Voyomotive - CerebrumX partnership takes Insurtech to a new level by providing real time dynamic pricing while incentivizing safer driving.
SAN FRANCISCO (PRWEB) November 11, 2020
Voyomotive and CerebrumX today announced a partnership to develop new applications for the automotive usage-based insurance (UBI) sector. As the majority of UBI programs are based on simple metrics such as time, location and accelerometer data, the Insurtech market is ready for a new generation of applications that utilize data analytics linked directly to embedded vehicle data. The combined benefit of this innovative approach will be new dynamic pricing models for Pay As You Drive (PAYD) and Manage How You Drive (MHYD) policies while providing real time insights that increase driving safety.
A leading telematics service provider, Voyomotive works with B2C and B2B solution developers that require real time access to embedded vehicle data. Based on the company's line of plug and play aftermarket controllers and sophisticated cloud-based algorithms, Voyomotive provides advanced information parameters on vehicle health, driver behavior and weather conditions. "Standard metrics such as vehicle speed and hard braking are useful indicators for UBI, but only provide limited insights on driving safety" said Peter Yorke, CEO of Voyomotive. "The Voyomotive platform reports relevant data that is typically unavailable for UBI such as seat belt use, activation of safety systems and real time detection of vehicle malfunctions. When used with CerebrumX's platform, this data provides a much broader view of overall safety conditions enabling real time, dynamic pricing while incentivizing safer driving."
CerebrumX with its relationships with automotive OEM and aftermarket solution providers like Voyomotive, using its Augmented Deep Learning Platform (ADLP), works with B2B solutions providers to offer a wide range of automotive data-based models and solutions. CerebrumX's ADLP augments the connected car data with other contextual data to build advanced self-learning models for vehicle health and driver behavior that are core to UBI. Amit Gupta, Chief Product Officer and Co-founder of CerebrumX said, "CerebrumX is extremely happy to provide an end-to-end UBI solution with Voyomotive. This solution is especially powerful in its adaptability and flexibility in these uncertain times when driving behaviors have changed radically from month to month owing to the pandemic and work-related automotive usage."
To learn more about Voyomotive telematics solutions, visit http://www.voyomotive.com/gateway or email: contact@voyomotive.com
To learn more about CerebrumX solutions, visit http://www.cerebrumx.ai/ or email: connect@cerebrumx.ai
About Voyomotive:
With HQ in San Francisco and R&D in Saline, MI, Voyomotive is a telematics service provider that acquires vehicle data on par with OEM systems. The company's platform consists of proprietary hardware, firmware, APIs and cloud-based systems which are licensed on a turnkey basis to B2B and B2C partners. The data provided enables new applications for service/repair, insurance, fleet management, a new class of smart auto parts, and consumer mobility apps. It is also ideal for solutions requiring data analytics and edge computing.
About CerebrumX:
CerebrumX, headquartered in Princeton, NJ, USA and with offices across NA, EMEA and APAC, provides an ubiquitous automotive data management platform (DMP) to our partners (OEMs, media, insurers, fleet companies, smart cities/municipalities, retail, etc.) to enable the monetization of connected car data that is as yet un-utilized to any significant level due to the absence of the right automotive ecosystem.