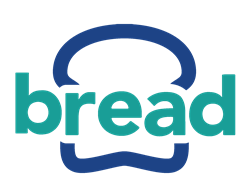 ATLANTA (PRWEB) September 16, 2020
VSoft, a global provider of innovative digital banking and payment solutions to financial institutions (FIs) of all sizes, today announced the launch of its new merchant services network, Bread. Bread gives merchants the ability to accept real-time payments from customers with no waiting or transfer period. The benefits of Bread will be far-ranging, including peer-to-peer, consumer-to-business, business-to-consumer, and business-to-business payments.
In the current economic climate, having access to funds in real-time is now more important than ever, especially for small and medium-sized enterprises. As business owners continue to operate during the COVID-19 pandemic, 60% say their employees live paycheck-to-paycheck and are asking for faster, more frequent payroll. The study, conducted by VSoft, demonstrates a growth in the "end-of-shift" pay that was popularized by Uber, and is now becoming the new, expected norm for workers.
On the Bread Network, payments are routed from financial institution to financial institution without a middleman holding funds. Account-holders' money is hosted by the financial institution. When a Bread user makes a payment, the money is transferred from their account directly to the payee's account, which includes individuals as well as merchants. The Bread platform will allow businesses to have access to their funds faster and, as a result, have the ability to pay employees quicker. In addition, Bread offers contactless payment solutions for businesses. With a simple scan of a QR code, a transaction will be completed and funds will become available almost instantly.
"Financial institutions, business owners, and individuals are all looking for transactions that are processed faster and with lower fees. The introduction of Bread will be a gamechanger for both SME's and peer-to-peer users alike," said Murthy Veeraghanta, Chairman and CEO at VSoft. "We couldn't be more excited to help FIs incorporate the Bread platform into their existing online and mobile banking experience and pass along the benefits to their account holders."
Not only does Bread offer a solution for real-time payments, but it does so more securely than virtual wallet alternatives. When using Bread, money is kept within the financial institution, as opposed to a holding account owned by a fintech provider. With the security of money top of mind for customers right now, there is no safer place than a federally insured financial institution.
Currently, Bread is being rolled out to Corporate America Credit Union, a service provider for more than 400 credit unions across the country. For more information, please visit https://www.vsoftcorp.com/bread/.
About VSoft
VSoft Corporation offers innovatory core, payments, and digital banking solutions for the financial services industry. Its products are preferred by financial institutions due to their ability to provide tools that seamlessly integrate real-time transactions across multiple channels. VSoft's product offerings boast an easy-to-learn user interface for both financial institution employees and account holders alike, creating a platform that increases efficiency and ensures satisfaction. VSoft's services have been trusted by financial institutions worldwide. For more information, please call 770-225-7692, or visit http://www.vsoftcorp.com, or follow them on Twitter @VSoft_Corp.