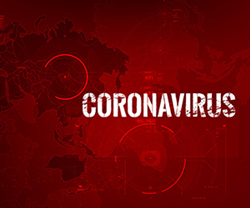 LOS ANGELES (PRWEB) March 11, 2020
Vubiz creates new Coronavirus Elearning Course for Free
Vubiz has created a new online course to help inform about the Coronavirus and prevent its spread. The new elearning course titled Coronavirus Preparedness for Employers and Employees is being offered at no charge on vubiz.com and gives you simple steps to stay healthy and prevent the spread of the disease. The course features the latest information the CDC, the WHO and CCOHS. Topics include: awareness about what the coronavirus is, signs and symptoms, transmission and how to prevent, how to care for patients at home and how to prepare the workplace.
This new course describes how to protect yourself at work and how to develop a workplace preparedness plan. The course also offers three strategies to prepare and protect your company.
Visit vubiz.com for free access.