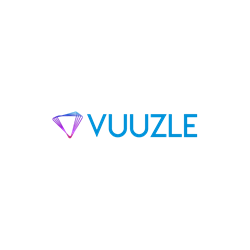 The Vuuzle Media Corp
PHOENIX (PRWEB) November 10, 2018
Vuuzle.TV will launch the first ever 2-way streaming platform and social feed to its user base, which no other OTT platform has in the world. The Vuuzle network media corporation will allow all its users to communicate with each other on the same platforms.
This platform will be great for friend and family communication. Gamers will love this feature as you can be viewed globally by millions of people while showing off your talents.
This new feature also allows influencers to grow their following. The Vuuzle network will also be choosing influencers to own their Vuuzle channels so they can grow their brand and their followers across all media platforms.
Vuuzle.tv and Vuuzle.live will be available across all Smart Televisions, smartphones, tablets and desktop devices offering the Vuuzle fans and movie watchers an unprecedented access to the world of entertainment.
The platform will be delivering unique content and live streaming events. Such as boxing events, extreme sports, fashion shows, micro social news, award shows and more. It will monetize the corporation from programmatic advertising with ad exchange banking partners who will drive in top-tier advertisers.
Vuuzle will offer advertisers commercials in 15 and: 30-second lengths on Vuuzle OTT distribution platforms. The ads will be seen on all the Vuuzle networks and brands.
Vuuzle Media Corp will also grow its top channel partners while offering its users a viewer experience that most networks charge premium prices for. Vuuzle.TV will also Include international channel packages as well as influencer channels and content which attracts millennials worldwide.
The Vuuzle target demographic is broad because of the unique content wraps around staple channels, like cartoons, cooking, travel channels and much more than keep the users on both platforms entertained.
In the future, Vuuzle Media Corp plans to integrate AR and VR technology into their software to continue to be innovators in the content delivery space.
Further to these announcements, Vuuzle Media Corp is also working on a secret project called Clout 9 which is to be released in the early part of 2019 that will be an historical world first, involving its OTT services and its live streaming mobile application that will change the way people use Social Media and organize their lives.