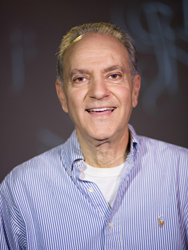 LAS VEGAS (PRWEB) December 05, 2018
Vuuzle Media Corp is a triple play social media company.
Vuuzle Media Corp. announced today "it signed a user base transaction with Sunset Cast Media System International, using their content for the new Vuuzle TV Internet streaming services."
Sunset Cast Media is owned by Jim DeArruda, Jonathon DeArruda, and Julian Rebiga. Sunset Cast is the leading distributor of independent, foreign, and classic films.
Prophecy Onassis, the CTO for Vuuzle Media, said, "Technological advancements continue to transform every aspect of the media industry, from artist and concept development to licensing and the way people consume their favorite music and TV shows. Data and Content sit in the center of this entertainment revolution as the Vuuzle live streaming platform schedules its maiden launch."
Vuuzle Media Corp. will use the existing Sunset Cast database of 3 million users, allowing them to watch movies and live TV programming 24 hours a day via the new 2-way Vuuzle OTT TV platform.
John Lamb the President of Vuuzle said, "The world of entertainment has changed. Over the last decade Baby Boomers and Gen Xers, have watched this earth-shattering event from tube TV to smart devices. Video on demand. Content streaming. Hyper-targeted content and advertising. These are just a few of the developments that will transform Vuuzle media and entertainment industry this year."
Vuuzle Media Corp. creates tailored customer experiences through using its secret social media technology for massive 3D customization for visual web and smart screen experience across all content, advertising, and brands. Vuuzle TV can be seen across all internet platforms including Roku, Apple TV, Amazon, and Android.
The 3D software and artificial intelligence generate more and more data about individual users, preferences, relationships, habits, locations, etc. This gives Vuuzle a big market opportunity for companies to use the collected data to hyper-target their content and advertising and optimize the customer experience.
Content discovery is another market opportunity for Vuuzle's media and entertainment. The Vuuzle success is in developing an intimate understanding and connecting with companies like Sunset Cast who know what the consumers are trying to reach—including by tapping the user's social media through a new porthole called Clout 9 which will be the number one way people learn about new TV shows.
As consumers continue to embrace pay TV and OTT solutions for streaming videos moving forward, it's expected that OTT will experience the most substantial market growth rate based on the increasing use of digital platforms for the branding and marketing of products in 2019.
Vuuzle Media Corp's technological advancement is continuing at a rapid rate. Vuuzle is set to transform the face of the media industry as its new concept is being developed.
With the new Vuuzle service, dependent on the consumption, all this surrounds artists and will grow and consumers will widely become a single thing on which everything depends – data.
It is essential to have an in-depth understanding of the music and movie data. Ted Joseph the new C.E.O with more than 20 years' experience said "the industry is unpredictable, data provides an efficiency by which they can predict and get a vision making it a powerful tool. You cannot overstate the importance of data in the media and television world. Database decides the content and delivery that is available to a consumer."
Digital revolution is at its peak with the help of the Vuuzle technology, while the consumers are embracing the innovative ideas that are helping in the growth of media consumption. This is even increasing the demand for smartphone among youngsters, which is expected to be higher by 2019. The world is using global platforms to connect with each other, such as social media and the internet. This will increase the growth of technology innovators as they will come up with more ideas. With the 2-way streaming platform and 3D technology along with Vuuzle Live Mobile application, we become a very strong force in streaming and entertainment.
The access to smart devices has grown on a wide range, such as smart speakers, smartphones, connected homes, and connected cars.
This new software is a 3D play connection that links Vuuzle to social media, live streaming, and its own OTT 2-way platform that allows people to stay online anytime and from anywhere if they don't have internet connectivity. They can stream music, television, read books, and the list goes on. This is the basic change in the behavior of a consumer and advancement of technology that has managed to pump up the growth of video and music streaming. It has increased the demand for data to alter creation and improve delivery. The voice-controlled technology is going to take over the world with fire. It will bring the technical world to the forefront with personal assistance just a finger-tap away.
In the future, more Vuuzle digital technology will be introduced in the Media and Entertainment sector that will improve the user experience. Digital media has the potential to improve their capabilities and curate content delivery in order to entertain people in a dream come true manner.