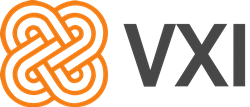 "We hired nearly 1,000 people in North America by adding a second site in Tucson, expanding operations in Ohio and doubling our advisor headcount in Los Angeles. Our clients have come to expect consistent operational excellence from us, and Mark's leadership will further optimize our performance."
LOS ANGELES (PRWEB) December 04, 2019
On the heels of winning Frost & Sullivan's Customer Value Leadership Award earlier this year for operational excellence in Latin America, VXI Global Solutions (VXI) today announces Mark Danielson joins the company in the newly created role of senior vice president of operations in the Americas.
Danielson will oversee the operational excellence of VXI's nine sites in the Americas and more than 6,000 employees as the company continues to expand its customer-care and CX services to the world's leading brands. Globally, VXI has 42 locations and 35,000 employees.
Danielson brings 20 years of experience managing frontline and back-office processes in leading technology and retail companies. He led multi-tiered customer service and technical support programs for hardware and software companies (mobile, gaming, desktop, tablet and laptops) and managed international operations involving 9,600 CX advisors across 14 multilingual locations. Mark is based in Sacramento, California.
"Over its 20-year history, VXI has experienced rapid organic growth and 2019 was no exception," said VXI Chief Operating Officer Jared Morrison. "We hired nearly 1,000 people in North America by adding a second site in Tucson, expanding operations in Ohio and doubling our advisor headcount in Los Angeles. Our clients have come to expect consistent operational excellence from us, and Mark's leadership will further optimize our performance."
"VXI Global Solutions is known throughout the customer-care industry for its exceptional client relationships with Fortune 1000 companies," said Danielson. "We work with the world's most exciting companies, and we're committed to supporting their customer interactions and delivering ROI."
In the Americas, VXI operates large U.S. call centers in Los Angeles, Atlanta, Tucson, Lubbock, TX, and three Ohio cities (Cincinnati, Youngstown, and Canton). It also has thriving centers in Guatemala City, Guatemala, and Kingston, Jamaica. Additional facilities are based in Asia Pacific, China, and Europe.
Known for its exceptional operational delivery and its "Passion for People" approach to customer care, VXI is the 2019 winner of Frost & Sullivan's Customer Value Leadership Award, the three-time winner of ICT's Best Contact Center and BPO Company award (2017-2019), and the winner of multiple 2019 sales and customer-service Stevie® awards, including three gold and three silver.
About VXI Global Solutions:
VXI is a customer experience company, passionate about designing solutions that augment its clients' business processes to deliver higher revenue, greater profitability and happier customers. Founded in 1998, the company has 35,000 employees across 42 locations in North and Latin America, Caribbean, Europe and Asia Pacific.
VXI offers omni-channel customer care and growth services using technology and tools, including purpose-built productivity-enhancing applications that drive higher sales conversion, CSAT, and related key metrics for its clients. Known for its transformation mindset, the company's IT arm, Symbio, offers digital and business transformation solutions that are seeded in its innovation philosophy of co-creation and seamless augmentation. For more information, visit http://www.vxi.com.