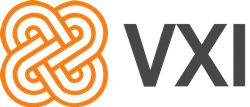 LOS ANGELES (PRWEB) June 11, 2019
VXI Global Solutions, LLC (VXI), a leader in customer experience and business process solutions, announced that it has been recognized as a leader on The 2019 Global Outsourcing 100® list by the International Association of Outsourcing Professionals (IAOP®). This list distinguishes the world's best outsourcing service providers and advisors and is published every year, recognizing global companies that provide the full spectrum of outsourcing services, including information technology and business process management services. VXI was also recognized on the Best of Global Outsourcing 100® List and several sublists including Best of GO100 Rising Stars and Rising Stars to Leaders.
In order to be considered for this elite list, VXI was judged based on a rigorous scoring methodology that included an independent review by an independent panel of IAOP customer members with extensive experience in selecting outsourcing service providers and advisors for their organizations. Participants were judged based on their size and growth, customer references, awards and Certifications, programs for innovation, and corporate social responsibility (CSR).
"We are delighted to be a part of this prestigious list of service providers in the global outsourcing industry. This recognition solidifies our position as a leading customer experience management company in the world and motivates us to drive excellence as we compete with the best in the world," said David Zhou, Co-Founder and Co-CEO of VXI.
"In today's economy, it is more important than ever for outsourcing buyers to be able to easily identify and select the right company for their outsourcing needs," said Debi Hamill, IAOP CEO. "The Global Outsourcing 100 and World's Best Advisors lists are the essential tools companies' reference to make smarter decisions. They provide companies with valuable insights into the outsourcing industry, leading and emerging service providers and advisors, and key developments to watch."
For more information about the IAOP Global Outsourcing 100 list, visit, http://www.IAOP.org
About VXI Global Solution
VXI is a customer experience company, passionate about designing solutions that augment its clients' business processes to deliver higher revenue, greater profitability, and happier customers. Founded in 1998, the company has 34,000 employees across 42 locations in North and Latin America, Caribbean, Europe, and Asia Pacific.
VXI offers omni-channel customer care and growth services using technology and tools, including a unified communication platform and purpose-built productivity-enhancing applications that drive higher sales conversion, CSAT, and related key metrics for its clients. Known for its transformation mindset, the company's IT arm, Symbio, offers digital and business transformation solutions that are seeded in its innovation philosophy of co-creation and seamless augmentation.
Media Contact:
Prateek Hastir
Vice President, Marketing and Sales Support
prateek.hastir@vxi.com
About IAOP
IAOP is the global association that brings together customers, providers, and advisors in a collaborative, knowledge-based environment that promotes professional and organizational development, recognition, certification, and excellence to improve business service models and outcomes. Our members and affiliates worldwide are digging deep at IAOP conferences, learning at IAOP chapter meetings, getting trained and certified at IAOP courses and workshops, and connecting through IAOP social media, all with one goal: better business results. Whether you are a customer, provider or advisor, new to collaborative business models like outsourcing, or you are an experienced professional, IAOP connects you and your organization to our growing global community and to the resources you need to get the results your company deserves and demands. For more information and how you can become involved, visit http://www.IAOP.org.
Media Contact:
Kate Tulloch-Hammond
Director, Media & Communications, IAOP
kate.hammond@IAOP.org