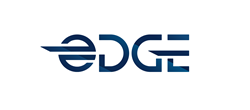 "EDGE brings together pro gamers, influencers, and developers in a new way to share their experiences and give attendees the tools to create a promising future within their local gaming community," said Oleg Butenko, CEO and founder of VY Esports.
LOS ANGELES (PRWEB) July 16, 2020
VY Esports, a global gaming and esports company, today announced the launch of its new cultural entertainment platform EDGE (Experiential Development for Gaming and Esports) designed to connect regionalized communities of casual gamers.
The launch event for EDGE will take place virtually on Saturday, July 25, 2020 from 12 p.m. to 5 p.m. PT on both edgelive.gg and the Twitch channels for GameStop and UPROXX, free for viewers, and will feature the Los Angeles gaming community. Students and their parents will hear from gaming and esports industry icons, influencers, players, pro athletes, and music artists who will provide unique insights, stories, lessons, and guidance on how to forge a future in gaming across various career paths. In addition, EDGE will showcase a live esports event featuring Madden in partnership with the North American Collegiate League.
Confirmed speakers include FaZe Clan, Team Liquid, LA Charger Derwin James, LA Ram Cam Akers, rapper and gamer YBN Nahmir, and esports representatives from UCLA, USC, and UC Irvine. EDGE will be hosted by influencer Jess Brohard. In addition to the panel sessions, attendees will be able to purchase esports merchandise. Viewers and brand partners will have the ability to donate to Take This, an organization dedicated to promoting mental health awareness across gaming.
VY Esports has brought on GameStop and UPROXX as strategic partners for the first EDGE event to provide marketing and programming support, as they continue to focus on the cultural and experiential aspects of the gaming industry. American Eagle has joined as the presenting sponsor of the event as they extend their presence into esports and gaming. The brand will be featured throughout the livestream broadcast and will exclusively sponsor individual panel sessions focused on lifestyle opportunities throughout the gaming space.
"EDGE brings together pro gamers, influencers, and developers in a new way to share their experiences and give attendees the tools to create a promising future within their local gaming community," said Oleg Butenko, CEO and founder of VY Esports. "We're excited to partner with GameStop, UPROXX, and American Eagle to develop cutting-edge content and events."
"As we continue to expand GameStop's presence in esports, we are constantly looking for partners that will help us fulfill our mission of providing fun and unique cultural experiences that will help us create the next-generation of leaders in esports," said Frank Hamlin, Chief Customer Officer for GameStop. "We believe our partnership with VY Esports helps accomplish this by educating gamers looking to pursue a career in the growing esports category."
According to market intelligence provider, Newzoo, there are now more than 2.5 billion gamers across the world. Combined, they will spend $164.6 billion on games in 2020. Newzoo predicts that consumer spending on games will grow to $196 billion by 2022, an increase of 9% between 2018 and 2022.
"As the go-to source for culture and entertainment, we are always striving to deliver content that moves audiences to engage, listen, and share," said Kristopher Maske, UPROXX Head of Publishing. "And with more and more people exploring the world of gaming and esports, we're thrilled to dedicate our efforts to collaborate with VY Esports to amplify this subculture of tomorrow."
"As a brand that believes in the power of today's youth, we connect with real kids by highlighting their interests. We know our customer is passionate about gaming and esports. We are excited to build our presence within the growing gaming community and be a part of its impact on culture," said Ashley Schapiro, Vice President of Global Brand Acquisition, American Eagle. "With the help of innovation and technology, which are inherent to our brand DNA, we look forward to partnering with UPROXX and VY Esports to connect with both existing and new audiences through this shared passion."
As gaming and esports continue to grow at an unprecedented pace, careers in this space are
also expanding. In 2019, jobs in the esports sector increased by 87 percent according to a survey by HitmarkerJobs.com. Further, the COVID-19 lockdowns have propelled user engagement with video games and esports. The future is bright for those building a lifestyle and career within the gaming community but the experiences, resources, mentors, support systems, and developmental programs do not exist to support this future. EDGE was created to fill this void by educating Gen Z students and parents on lifestyle opportunities in gaming (esports player, influencer, game developer, caster, etc.) in a hands-on manner through its curriculum and access to the biggest industry experts and personalities.
VY will continue to expand EDGE to bring the gaming and sport conference experience to users in exciting new ways virtually. The company is creating a platform (currently in beta) and will host its first live event in Q4. Sports and gaming properties will be able to leverage the platform to bring the conference experience into their fans' homes.
VY Esports works with leading brands, entertainment, and media companies to provide strategic and creative integrations within the gaming and esports events and content space. The company was founded in 2017 by Oleg Butenko, a digital entrepreneur who has founded multiple businesses focused on music, telecom, and esports including Russia's leading esports organization, ESForce, and music streaming and content aggregator, United Music Agency.
VY Esports clients include Coca-Cola and Capcom Media Ventures. VY also partnered with Electronic Arts and Coca-Cola to develop the Russian Interactive Football Cup as an official qualifying competition of the EA SPORTS FIFA 18 Global Series, on the Road to the FIFA eWorld Cup 2018. Last year, VY teamed up with Activision Blizzard's Overwatch and the Los Angeles Dodgers to create the first-of-its-kind esports themed fan event for MLB at Dodger Stadium.
For more information about EDGE, visit https://edgelive.gg/.
About VY Esports
VY Esports is a global gaming and esports company specializing in authentic experiences and creative content for the millenial and Gen Z generations. Based in Los Angeles, VY Esports global team includes esports professionals from the marketing and competitive gaming worlds with deep connections in the media and games industries. For more information, visit http://www.vyesports.com
About American Eagle
Since 1977, American Eagle has offered an assortment of specialty apparel and accessories for men and women that enables self-expression and empowers our customers to celebrate their individuality. The brand has broadened its leadership in jeans by producing innovative fabric with options for all styles and fits for all at a value. We aren't just passionate about making great clothing, we're passionate about making real connections with the people who wear them. Visit http://www.ae.com to find your perfect pair of #AEJeans.
About GameStop
GameStop, the world's largest video game retailer, offers the best selection of new and pre-owned video gaming consoles, accessories and video game titles, in both physical and digital formats. GameStop also offers fans a wide variety of POP! vinyl figures, collectibles, board games and more. Through GameStop's unique buy-sell-trade program, gamers can trade in video game consoles, games, and accessories, as well as consumer electronics for cash or in-store credit. GameStop Gives, the retailer's social responsibility arm, unites with its associates and guests in supporting charity by giving more than $20 million since 2015. The retailer operates thousands of locations around the world under the GameStop, EB Games, ThinkGeek and Micromania retail brands. Fans can find their local GameStop store using the company's online store locator tool. To get the latest news on video gaming and gear, follow GameStop on Twitter, Facebook, Instagram and YouTube.
About UPROXX
UPROXX is the leading entertainment and culture brand for the new generation. Acquired by Warner Music Group in 2018, UPROXX reaches over 60 million people every month through compelling journalism, award-winning video and in-depth conversation around music, tv, film and culture. For more information, see http://www.uproxx.com.