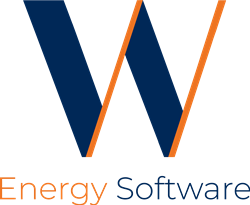 With the achievement of our APN Select Tier partner status we are forging a strong technology alliance that brings even more capabilities to our leading cloud platform while reaffirming that W Energy Software is the right solution with the right security and right hosting
TULSA, Okla. (PRWEB) April 28, 2020
W Energy Software, the emerging leader in upstream and midstream oil & gas ERP solutions, announces that it has achieved Select Tier partner status in the AWS Partner Network (APN). By deploying its software using Amazon Web Services (AWS), the global leader in cloud hosting, W Energy Software delivers oil & gas solutions that leverage best-in-class virtual computing, security, and platform services. By earning APN Select Tier partner status, the company demonstrates its commitment to the skills and processes required to continuously optimize product performance, drive innovation, and ensure the highest levels of data protection.
"With the achievement of our APN Select Tier partner status we are forging a strong technology alliance that brings even more capabilities to our leading cloud platform while reaffirming that W Energy Software is the right solution with the right security and right hosting," said Michael Tetzlaff, W Energy Software's Chief Operating Officer. "What this means to the market and our customers is that W Energy Software products are built on best-in-class cloud technology and that we are committed to maintaining the expertise, operating procedures, and security controls required to protect the critical business data entrusted to us, which is something we hold to the highest standards," he commented.
The APN Select Tier is limited to partners who have met rigorous technical and business requirements. To achieve its APN partner status, W Energy Software's DevOps team earned multiple certifications to demonstrate a high level of proficiency with the AWS cloud and services. In addition, a number of W Energy Software customers submitted supporting references to meet the APN customer success requirement.
Strategic advantages of the AWS cloud and W Energy Software's APN partnership include:

Security – Customer's benefit from SOC 1 compliant physical and digital infrastructure, which W Energy Software has extended to provide additional application-level controls using technologies such as AWS Web Application Firewall (WAF) and AWS Shield. Each client is also placed in a dedicated Virtual Private Cloud (VPC), fully isolating customer data.
Scalability and Performance - AWS compute power and storage capacity are virtually unlimited, enabling W Energy Software to instantly accommodate customer growth and peak processing demand.
Business Continuity - AWS enables W Energy Software to provide robust disaster recovery options using technologies such as AWS Simple Storage Service (S3) and Cross-Region Replication. Fault tolerance options are also available by leveraging multiple Availability Zones for every client environment.
Knowledge – Every W Energy Software DevOps team member has achieved a minimum of AWS Certified Solutions Architect – Associate, demonstrating extensive expertise of AWS virtual computing and platform services.
Founded in 2009 with a vision of creating a unified oil & gas ERP software suite built on the cloud, W Energy Software has established itself as the leader in cloud-based software across upstream and midstream workflows. With the achievement of its APN Select Tier partner status, the software developer continues a successful track record of leveraging best-in-class cloud technology to bring customers the highest level of innovation and cost efficiency. W Energy Software anticipates continued progression in the APN Technology Tiers with the achievement of Advanced partner status, the final tier in the network.
About W Energy Software
Headquartered in Tulsa, Oklahoma, W Energy Software (formerly Waterfield Energy) offers the oil & gas industry's only unified ERP solution built for the cloud that is relied on by more than 100 upstream and midstream companies to accelerate business performance, improve operational efficiency, and drive costs down. W Energy Software combines precision-built software in one extendable cloud-based workspace with an intimate understanding of the oil & gas business to deliver solutions that offer flexibility, affordability, and continuous upgrades. Unlike other ERP software that loosely ties together a mix of legacy solutions and fragmented technologies, W Energy Software designed a unified upstream and midstream ERP platform to seamlessly track oil, gas, and NGL from the wellhead through transportation and marketing, eliminating data silos as well as the burden and costs of maintaining multiple systems. With W Energy Software, oil & gas companies stay lean and agile with the tools they need to adapt to market changes and meet evolving customer needs head on, all while gaining the confidence that their business is running on the latest technology. For more information, please visit https://WEnergySoftware.com.