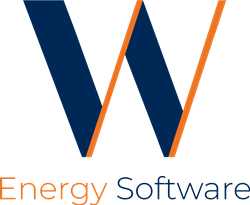 Congratulations to the Phillips 66 team on the successful deployment of our Terminal Management solution and a big thank you for placing your trust in W Energy Software to manage the inventory and accounting for such a critical asset
TULSA, Okla. (PRWEB) May 11, 2021
W Energy Software, the new leader in upstream and midstream oil & gas SaaS ERP solutions, announces it has completed the deployment of its Terminal Management software module at the Phillips 66 Beaumont storage terminal. Working closely with staff at Phillips 66, W Energy Software's implementation team successfully went live with solutions to track crude oil and refined products through the Beaumont Terminal, which included migration from a legacy system, configuration, testing, and closing of the Beaumont Terminal's first month. Phillips 66 now has enhanced capabilities at its flagship storage terminal for inventory tracking, balancing, measurement, and invoicing.
Phillips 66 is a leading energy manufacturing and logistics company. With 74 tanks and capacity to store 16.8 million barrels of crude oil and refined products, the Beaumont Terminal is the largest of its storage facilities, accommodating shipments from pipelines, railcars, and barges. Phillips 66 relied on a legacy software solution to track third-party inventory, however growing customer demand and the need to manage 18 types of refined products and different grades of crude oil created increasing accounting complexity. Additionally, because customer stock is stored in atmospheric tanks, Phillips 66 needed to account for loss and gain across the Beaumont Terminal's extensive footprint, requiring complex calculations that vary for each type of crude and refined product. W Energy Software's solution offered the benefits and support of a modern commercial software product and robust functionality to manage the complexities of inbound and outbound shipments by pipeline, rail, or barge, track third-party inventory, prepare invoices, and precisely balance volumes.
W Energy Software's cloud-based accounting and transaction management platform tracks the complex movement of crude oil and refined products in and out of the Beaumont Terminal, manages inventory for dozens of customers, and enhances measurement workflows, including manual tank gauging.
The go live process at Phillips 66 included:

On time and on budget delivery of all software components, configurations, and testing on W Energy Software's best-in-class cloud platform, which provides Phillips 66 with cost-effective software-as-a-service (SaaS) subscription pricing.
Implementation of W Energy Software's Terminal Management module, which enables the service provider to capture daily and monthly tank balances, manage contracts, rates, and periodic fees, and create tickets for unit train or railcar and barge.
Advanced tank gauging and measurement functionality to track and balance volumes for 18 different types of crude oil and refined products as well as measurement calculations for tickets.
Customization to streamline regulatory reporting with the IRS Excise Summary Terminal Activity Reporting System (ExSTARS).
Dedicated W Energy Software implementation experts who ensured successful migration of accounting and transaction data from its previous solution and settlement of the terminal's first month.
"Congratulations to the Phillips 66 team on the successful deployment of our Terminal Management solution and a big thank you for placing your trust in W Energy Software to manage the inventory and accounting for such a critical asset," said Pete Waldroop, CEO of W Energy Software. "We look forward to continuing the tight partnership that allowed us to deploy on time and on budget at the Beaumont Terminal and to future W Energy Software deployments in support of other Phillips 66 storage terminals," he said. Waldroop added, "delivering a solution at this scale clearly demonstrates W Energy Software's ability to tackle projects of any size."
About W Energy Software
Headquartered in Tulsa, Oklahoma, W Energy Software offers the oil & gas industry's only unified ERP solution built for the cloud that is relied on by more than 100 upstream and midstream companies to accelerate business performance, improve operational efficiency, and drive costs down. W Energy Software combines precision-built software in one extendable cloud-based workspace with an intimate understanding of the oil & gas business to deliver solutions that offer flexibility, affordability, and continuous upgrades. Unlike other ERP software that loosely ties together a mix of legacy solutions and fragmented technologies, W Energy Software designed a unified upstream and midstream ERP platform to seamlessly track oil, gas, and NGL from the wellhead through transportation and marketing, eliminating data silos as well as the burden and costs of maintaining multiple systems. With W Energy Software, oil & gas companies stay lean and agile with the tools they need to adapt to market changes and meet evolving customer needs head on, all while gaining the confidence that their business is running on the latest technology. For more information, please visit https://WEnergySoftware.com.