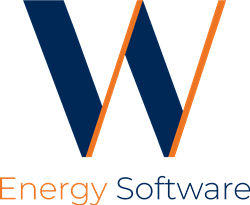 Our new partner initiative builds on the tremendous uptake W Energy software has experienced across the energy sector and accelerates it with bold new partnerships that bring even higher levels of product innovation and service excellence to our customers
TULSA, Okla. (PRWEB) March 19, 2020
W Energy Software, the emerging leader in upstream and midstream oil & gas ERP solutions, today announces the launch of WE Partner, a new partner program that augments its ERP solutions with service and technology offerings from leading providers. Through these strategic partnerships, W Energy Software brings exciting new capabilities to existing customers while positioning itself to capture additional market share from oil & gas companies looking to switch from legacy solutions to modern ERP software that drives costs down, improves operational efficiency, and increases business agility. WE Partner creates an ecosystem of companies who offer value-added implementation services, provide outsourced business process management using W Energy Software, and complement its cloud-based software platform with third party technologies.
"Our new partner initiative builds on the tremendous uptake W Energy software has experienced across the energy sector and accelerates it with bold new partnerships that bring even higher levels of product innovation and service excellence to our customers while offering unmatched choice through a connected, modern, and vibrant ecosystem of providers," said Pete Waldroop, CEO of W Energy Software. "the current economic outlook brings into sharp focus the need for energy companies to drive business performance higher with a lean and agile workforce, and only by working together will we overcome today's unprecedented challenges and navigate future complexities," he commented. Waldroop added, "WE Partner is a strategic component to our strategy of making the industry-wide transition from legacy solutions to our cloud-based platform happen faster at such a pivotal time for energy companies where cost-efficiency and maximizing cash flow are so critical."
WE Partner is comprised of three value-adding partnership levels:

Implementation Partners – Trained and certified on the latest W Energy Software ERP solutions, implementation partners augment W Energy Software's customer projects with strategic advisory, business transformation, information technology services, and functional team support.
Business Process Outsourcing (BPO) Partners – W Energy Software's BPO partners leverage the software provider's cost-effective, cloud-based ERP solutions to run core business processes for their upstream and midstream clients, providing fully managed services to get startups and smaller oil & gas companies up and running faster while driving medium and larger customers to new levels of operational efficiency.
Technology Partners – W Energy Software's strategic technology partnerships extend the company's ERP platform with complimentary solutions and business workflows, providing customers with enhanced capabilities to further empower their workforce and accelerate performance while fully integrating these technologies to deliver the exceptional customer experience that W Energy Software is known for.
Current partners include: Capitalize, Capco, EAG Services, Stonebridge Consulting, Magnum Forge, and Thought Trace. W Energy Software's partner program is attracting unprecedented interest from service and technology providers. Additional partnerships are expected to be announced soon.
"We are launching WE Partner with a critical mass of support right out of the gate from a lineup of exceptional partners, giving W Energy Software's partner program the impetus to attract even more service and technology providers as the market consolidates around our best-in-class software platform," said Mark Hill, CRO at W Energy Software. "The tide has turned for the competition and now W Energy Software, backed by the industry's foremost partner ecosystem, will unleash a new wave of operational and cost innovation across the energy industry," he said. Hill concluded, "forging strong partnerships across the energy value chain is critically important today and by bolstering upstream and midstream customers with an integrated network of providers we are able to meet our common challenges head on, together."
For more information about W Energy Software's partner program, please visit the WE Partner page at: http://wenergysoftware.com/power-of-partnership/
About W Energy Software
Headquartered in Tulsa, Oklahoma, W Energy Software (formerly Waterfield Energy) offers the oil & gas industry's only unified ERP solution built for the cloud that is relied on by more than 100 upstream and midstream companies to accelerate business performance, improve operational efficiency, and drive costs down. W Energy Software combines precision-built software in one extendable cloud-based workspace with an intimate understanding of the oil & gas business to deliver solutions that offer flexibility, affordability, and continuous upgrades. Unlike other ERP software that loosely ties together a mix of legacy solutions and fragmented technologies, W Energy Software designed a unified upstream and midstream ERP platform to seamlessly track oil, gas, and NGL from the wellhead through transportation and marketing, eliminating data silos as well as the burden and costs of maintaining multiple systems. With W Energy Software, oil & gas companies stay lean and agile with the tools they need to adapt to market changes and meet evolving customer needs head on, all while gaining the confidence that their business is running on the latest technology. For more information, please visit https://WEnergySoftware.com.